Answers to your most common Illusions Vinyl Fence questions.
ARE THE PRODUCTS MADE IN THE U.S.A?
YES! Manufactured by Eastern Wholesale Fence of Medford, NY, Illusions Vinyl Fence has been a household name in the fence industry for almost 30 years and is proudly manufactured in the United States of America.

---
IS IT A 100% PURE VIRGIN VINYL PRODUCT?
YES! Illusions products are 100% Pure Virgin Vinyl.
---
DOES IT HAVE A WARRANTY?
Classic Illusions Fence is protected by a comprehensive limited lifetime warranty, and Grand Illusions Color Spectrum and Grand Illusions Vinyl WoodBond products are protected by a twenty year pro-rated warranty. For details and warranty related questions, check out the warranty here.
---
DOES THE VINYL MEET OR EXCEED ASTM INDUSTRY STANDARDS?
YES! Illusions products are ASTM certified. Illusions Vinyl Fence is routinely tested and regulated to maintain the most stringent guidelines of quality and consistency in the fence industry. This is extremely important to you, the consumer, because products that meet or exceed ASTM standards and are made from 100% Pure Virgin Vinyl are structurally superior and longer lasting product than vinyl made from recycled plastics.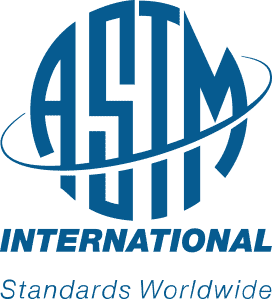 ---
WILL THE PRODUCTS BE MADE IN A TIMELY FASHION?
YES! We at Illusions are known throughout the industry as having the fastest turnaround time on products. Many styles of Illusions Vinyl Fence and their matching 4′ and 5′ wide gates are in stock and available for immediate shipment. Ask your fence installer for information on all current options.
---
IS THE COLOR OR WOODGRAIN I'M LOOKING FOR AVAILABLE?
Illusions Vinyl Fences and Railing are available in 36 standard colors, 5 standard Wood Grains, and have the ability to match any color you need.
---
CAN I GET ILLUSIONS VINYL PRODUCTS NEAR ME?
Illusions Vinyl Fence and Illusions Vinyl Railing products are available nationwide through a network of professional fence dealers and distributors.
---
I'M A HOMEOWNER AND I WANT TO INSTALL ILLUSIONS MYSELF. CAN I BUY ILLUSIONS PRODUCTS DIRECT FROM ILLUSIONS/EASTERN FENCE?
No. Illusions products are sold wholesale to the trade only. Just go to the CONTACT PAGE and let us know your info so we can help you find your local Illusions Vinyl Fence dealer/installer/distributor to purchase from.
---
I OWN A FENCE COMPANY AND I WANT TO BECOME A DEALER, HOW DO I DO THAT?
Click here so we can help get you set up.
---
HOW DO I CLEAN MY ILLUSIONS VINYL FENCE?
Although one of the benefits of vinyl fence is that it is very durable and meant to last longer than natural materials, it could be easily damaged if the wrong cleaners or washers are used. For normal maintenance, a non-abrasive cleaner like a car wash soap is recommended. This should be used with a soft cloth or brush as you would use to wash your car.
---
WHY DO FENCES OF THE SAME COLOR OR WOODGRAIN LOOK DIFFERENT IN SOME PHOTOS VERSES OTHERS OR IN REAL LIFE?
While we always try to show the truest representation of the products online or in print, there are occasionally differences between the look of the actual product in the field and what you see on your screen or on the printed page. Many things could cause this. For instance; Sun vs. shade, paper stock, camera white balance, printing ink, monitor settings, etc. All of these can affect the final printed or electronically viewed image. It's always best to get a sample of the actual product prior to your purchase so you can be sure it's correct for your installation.
---
ARE THERE TWO DIFFERENT QUALITY GRADES OF ILLUSIONS VINYL FENCE? (I SAW ON A BLOG ONLINE THAT SAID THERE IS A RESIDENTIAL AND A COMMERCIAL GRADE.)
We get this question a lot due to an incorrect blog that Google likes to pull up when searching for Illusions Fence. Illusions Vinyl Fence does not have two different quality product lines. We only make one high quality product. What we do have are different color/woodgrain choices. That's it. Those different color and woodgrain choices can affect the pricing, but it is the same product underneath the color that's being used. Again, THESE ARE ONLY A FINISH over the top of the Classic Series profiles. It is not a structural difference in the product.
---
ARE THE GRAND ILLUSIONS PRODUCTS DURABLE?
The process Grand Illusions Color Spectrum and Grand Illusions Vinyl WoodBond go through bonds the color to the fence at a molecular level. It's similar to the finish on a car. This means that for the color to come off, the fence would have to be maliciously scraped with a sharp object, much like a car would. Everyday use does not damage the products. The installers who use our products know that the same type of care should be taken installing Grand Illusions Vinyl WoodBond or Grand Illusions Color Spectrum products as when installing a color ornamental aluminum fence or a color chain link fence. If something does happen to occur, a simple touch-up marker and/or bottle is supplied with every order. Illusions materials are a custom blended mix of stabilizers, impact modifiers, processing aids, and pigments. Long term weathering studies have shown these products tin stabilized, acrylate modified formulations with high levels of titanium dioxide (a pigment and UV light screener), result in the best retention of color and toughness. Our vinyl has the industry leading standard of 10 parts per 100 TiO2 (titanium dioxide) to give it the longevity and performance of a lifetime product. The 100% Pure Virgin Vinyl in Illusions Vinyl Fence products provide structural integrity.
In a nutshell, all Illusions Vinyl Fence and Railing products are built to last. When properly installed, Illusions caps should remain on, Illusions latches are sturdy and strong, Illusions Uni-Weld Gates all come standard with the a truss system, Illusions Assembled Gates have an incredibly strong frame and proprietary , and if the fence is properly cared for, it should last for years and years.