Literature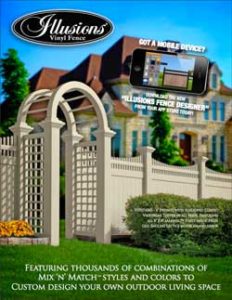 ILLUSIONS VINYL FENCE RESIDENTIAL BROCHURE DOWNLOADS:
Are you looking for more information on Illusions Vinyl Fence, Grand Illusions Color Spectrum color PVC vinyl fence, or Grand Illusions Vinyl WoodBond PVC vinyl wood grain fence for an installation at your home? You've come to the right place. Illusions Vinyl Fence is one of the most comprehensive PVC vinyl fence brands in the world. If you're looking for more information on PVC vinyl privacy fence, semi-privacy fence, Classic Victorian picket fence, contemporary picket fence, post & rail fence, ornamental vinyl fence, color PVC vinyl fence, curved PVC vinyl fence, PVC vinyl arbors and pergolas, PVC vinyl fence gates, post caps, hardware, Illusions Vinyl Railing System (PVC vinyl railing), it's all here in the brochures.
---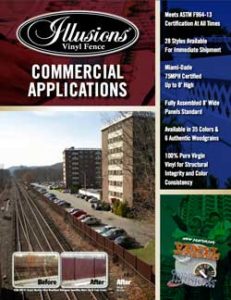 ILLUSIONS VINYL FENCE COMMERCIAL/INDUSTRIAL BROCHURE DOWNLOADS:
Illusions Vinyl Fence is compliant with ASTM F964-13, which is considered the "end all, beat all" testing specification for vinyl fence. Illusions is also VMA Certified (Vinyl Manufacturers Association). Illusions 100% Pure Virgin Vinyl fences are manufactured to the highest testing standards in the world. In other words, they are created to maintain their structural integrity and color retention over years and years of use. In fact, this rigorous testing has made Illusions Vinyl Fence a perfect fit for fence contractors and landscape architects for almost all commercial fence applications. All the same great styles of fence are available for both residential and commercial applications. Privacy, semi-privacy, post & rail, Classic Victorian picket, contemporary picket, arbors, pergolas, gates, vinyl enclosures, and much more. Correspondingly, these brochures will help give you the ideas you need for your next commercial or industrial PVC vinyl fence installation.
---
Illusions Vinyl Fence Product Specifications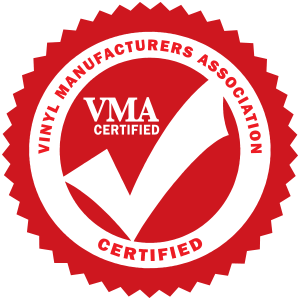 Illusions Vinyl Fence VMA Certification: The VMA (Vinyl Manufacturers Association) Certification is an incredibly important accolade to look for in any PVC vinyl fence brand. How is VMA adding value for the Vinyl Fence and Railing market? From the day that the vinyl extrusion company leaders led the founding of VMA in 2004, VMA has worked to strengthen and improve the state of the industry. The member companies have their plants and processes audited by approved third party testing labs. The Vinyl Manufacturers Association has completed the process to certify their members' products to differentiate the quality of its members' products in the market place. Being a part of the VMA adds value to the fabricators, distributors, and contractors that become licensed to sell certifies products by VMA members. FIND OUT MORE ABOUT ILLUSIONS VINYL FENCE VMA CERTIFICATION.

---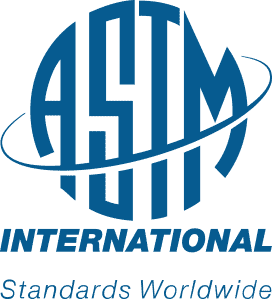 Illusions Vinyl Fence ASTM Info Flyer
What is ASTM F964-13 and how does it benefit me by purchasing an Illusions Vinyl Fence?
ASTM F964-13 is considered the "end all, beat all" testing specification for vinyl fence. The purpose of this specification is to establish a recognized standard of quality for exterior vinyl profiles for use in assembling agricultural, commercial, and residential fencing and railing. This specification covers Illusions Vinyl Fence sections and the EverStrong Profiles used to fabricate them.
FIND OUT MORE IN THIS INFORMATIONAL FLYER

---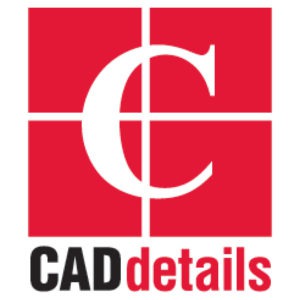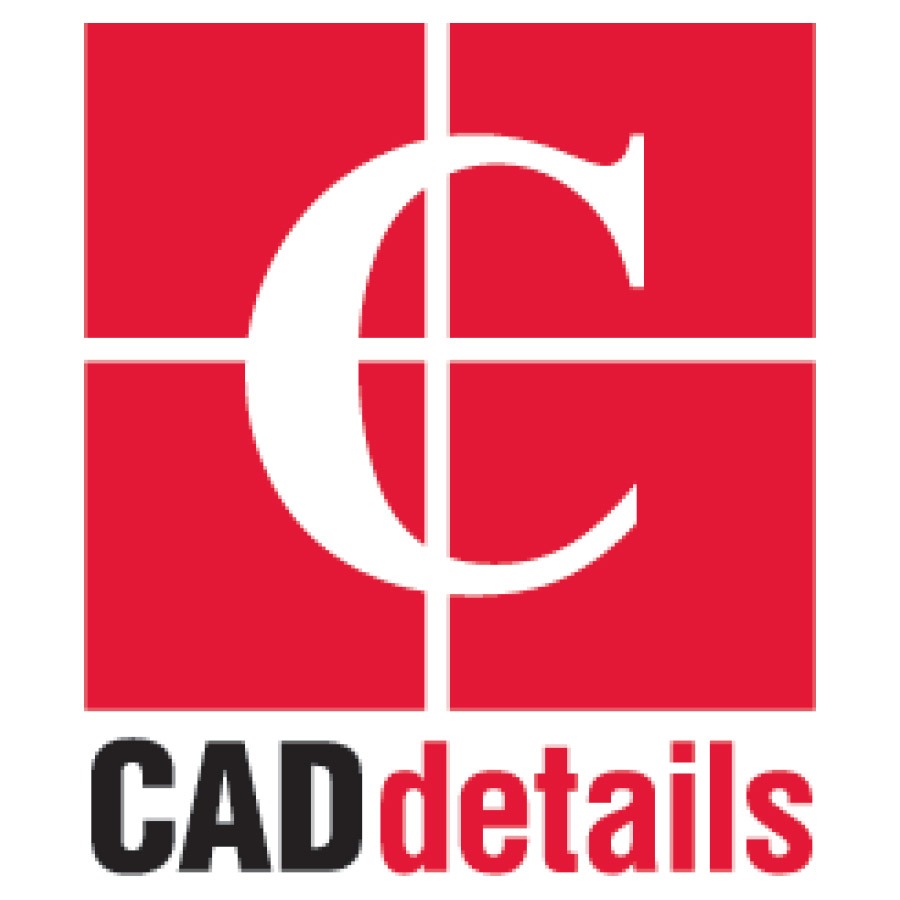 To download product specification and CAD files for Illusions Vinyl and PVC Fence: Please visit the Illusions Vinyl Fence page at www.CADDetails.com. CADDetails.com is a comprehensive informational website built for architects, landscape architects, and companies that need to specify products. There are well over 100 styles of Illusions Vinyl Fence and Illusions Vinyl Railing System CAD and PDF files for you to download. There are also specification files created to be used on projects and installs where you need to have this exact information available. You will have to fill in a simple application to become a member of CAD Details to have access to all of the great fies. It's free, it's very comprehensive, and they don't spam. If you're doing commercial fencing or architectural fencing projects, specifying Illusions Vinyl Fencing is one of the first and easiest things you can do.

---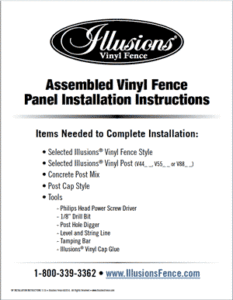 Illusions Vinyl Fence Installation Instructions
If you're looking to do a DIY do-it-yourself installation of Illusions Vinyl Fence, here is a copy of the Illusions Vinyl Fence Installations Instructions. Step by step fence installation instructions guide you through line, end, and corner fence post selections, Illusions styles of fence selection and metal U-Channel correct railing placement. Installation planning, post hole digging and size, setting and installing of posts and panels, and Illusions material specifications and quality assurance.
8.5″ x 11″
4 Pages
Black and White
Download

---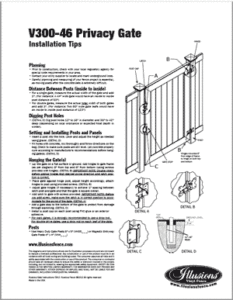 Illusions Vinyl Fence Gate Installation Instructions
This is a PDF with installation instructions for a few of the more popular styles of Illusions Vinyl Fence Gates. #fenceideas #landscapingideas #backyardideas
Whether your a licensed Illusions Vinyl Fence installer, or a DIY consumer looking to install Illusions PVC Vinyl Fence Gates, these instructions will help.
8.5″ x 11″
4 Pages
Black and White
Download
Save
Save
Save
Save
Save
Save
Save
Save
Save
Save
Save
Save