Rosewood and Black PVC Vinyl Privacy Fence
Rosewood and Black PVC Vinyl Privacy Fence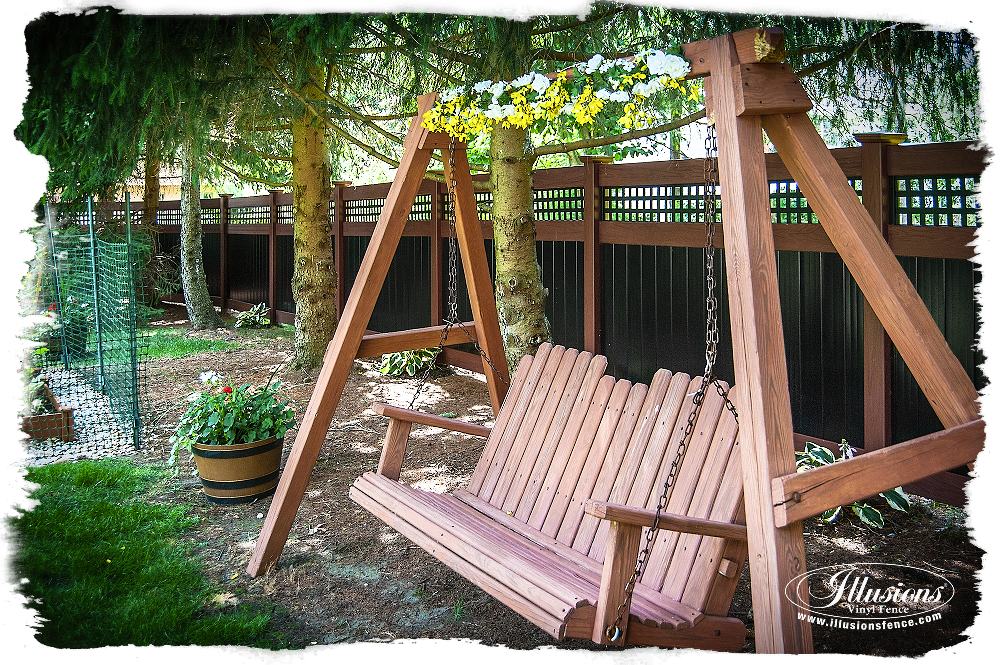 Rosewood and Black PVC Vinyl Privacy Fence
Rosewood and Black PVC Vinyl Privacy Fence is the best backyard fence idea on the market today. See awesome images of a real world install here.
When you think outside the box, it's amazing what can happen.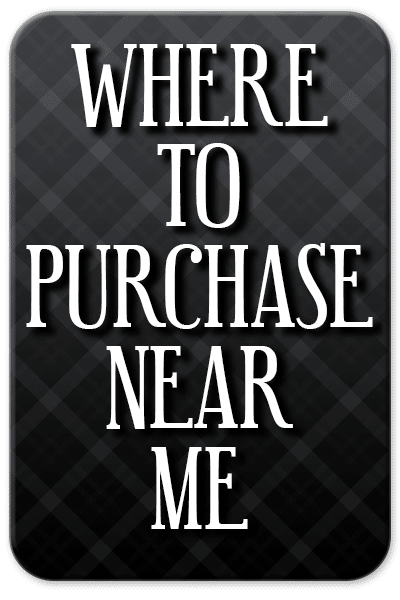 When you're looking to replace an old stockade fence with something new, and you're wife comes to you with research she's done on Pinterest showing all of the cool Grand Illusions colors and says "I want that one."
What do you do?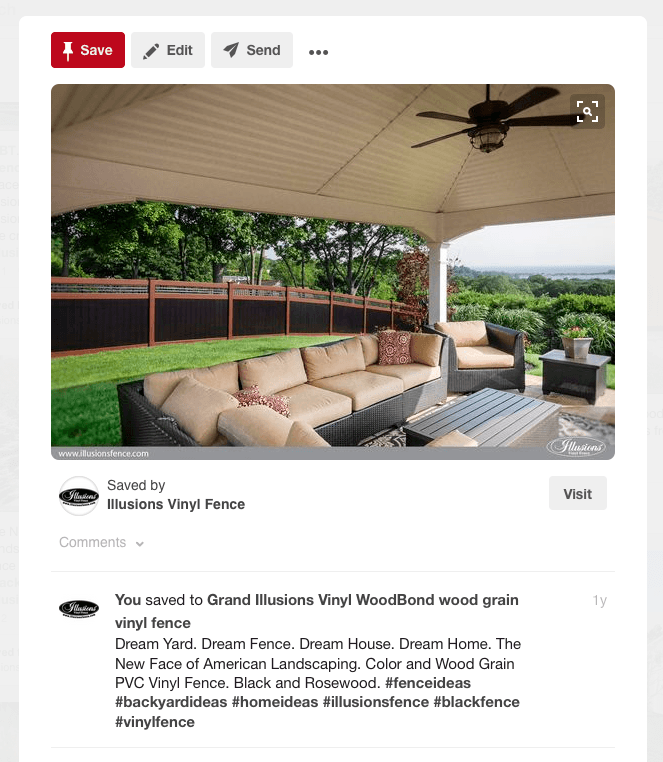 The answer is simple. You call up your local Illusions Fence installer and get the fence! That's what this particular consumer from Connecticut did.
And both he and his wife were thrilled with the results.
As were their neighbors!
So much so, that the neighbors even tore out all of their landscaping and re-did it to show off the fence.
They also stained the horseshoe pit, and wood swing to match the Rosewood of the rails and posts.
These homeowners did their homework on the purchasing side as well. They had 3 or 4 different companies come out showing them competitive wood grain types of fencing. And they said that hands down, Illusions was the better fence. In pretty much all categories. Price, variety, AND quality.
Illusions Vinyl Fence has the most PVC vinyl fence colors and wood grains available in the fence industry. No other company even comes close. You can even mix 'n' match your colors and woodgrains to form amazing combinations of fence like the one you see below. If you're looking for the future of American landscaping, you've found it. Right here with Illusions Vinyl Fence Grand Illusions Color Spectrum and Grand Illusions Vinyl WoodBond.
If you're looking to find your local Illusions dealer/installer, please visit our CONTACT page.
If you're looking to see some more images of the products, check out our GALLERY.