Gotta' Love Illusions Vinyl Fence!
Gotta' Love Illusions Vinyl Fence!
OK, so we know that being in love with your fence isn't first on most people's priority list, but we here at Illusions Fence are committed to making it happen. When you install your Illusions Vinyl Fence, we want you to stand back and say "Wow! I love my fence!" Most fence installs are done out of necessity, not out of love. Let's make your next install both!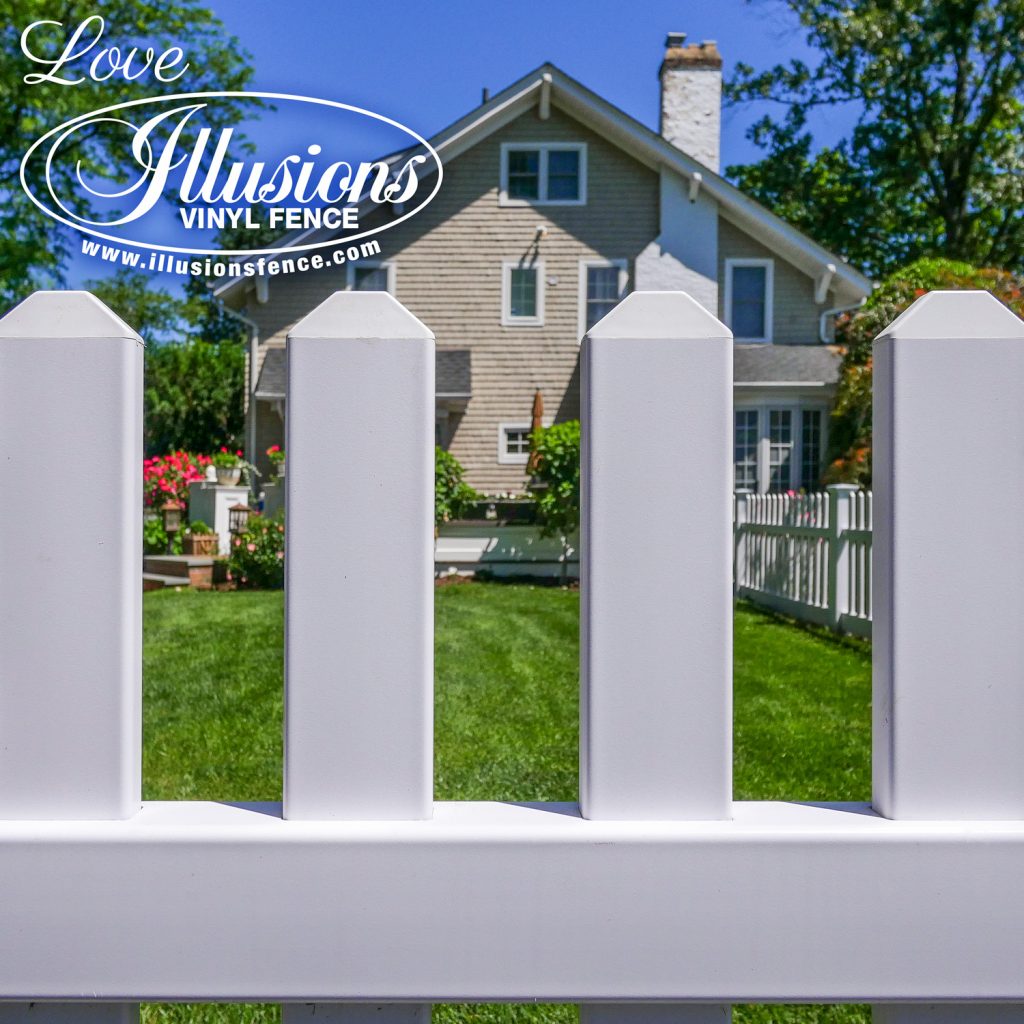 Illusions has the most PVC vinyl privacy, semi-privacy, board-on-board, Classic Victorian picket, contemporary picket, ornamental picket, post & rail, lattice fence styles, arbors, pergolas, colors, and woodgrains in the industry. All are 100% pure virgin vinyl, VMA certified, and ASTM F964 compliant. You can get curves, bends, and custom fence styles to your heart's delight.
Illusions Fence products are built to last. Furthermore, Illusions products are manufactured by Eastern Wholesale Fence of Medford, NY and that means they're made in the USA!
No other fence has as much WOW factor as Illusions Fence. The mix 'n' match colors and woodgrains are like nothing you've ever seen on a fence. The woodgrains look like authentic stained wood fence and the colors look like painted wood fence. It's like having a wood fence without the maintenance!
Still not convinced? Here are a few nice shots of Illusions Vinyl Fence installs to help show you who you've "gotta' love Illusions Vinyl Fence!"