Fences with the beauty of wood but none of the maintenance.
The richness and natural look of the wood grain in the Grand Illusions Vinyl WoodBond Walnut (W103) fence panels beautifully accent this brick façade. The natural colors meld together to form a vision that can only be described as classic. Even the look of the garbage cans is elevated by the surrounding sections!
All the beauty of wood, with none of the maintenance!
The contracting company had this to say about the product:
"We had the opportunity to have customer a who wanted "wood grain" PVC. The Grand Illusions (Vinyl WoodBond) series fit our customer's needs perfectly. We placed the order with Illusions received it in a timely fashion, and soon after we were set for the install. The product was very user friendly to install.
The customer was very happy with the final outcome of both material and labor. She loved the color, and said she would recommend it to others."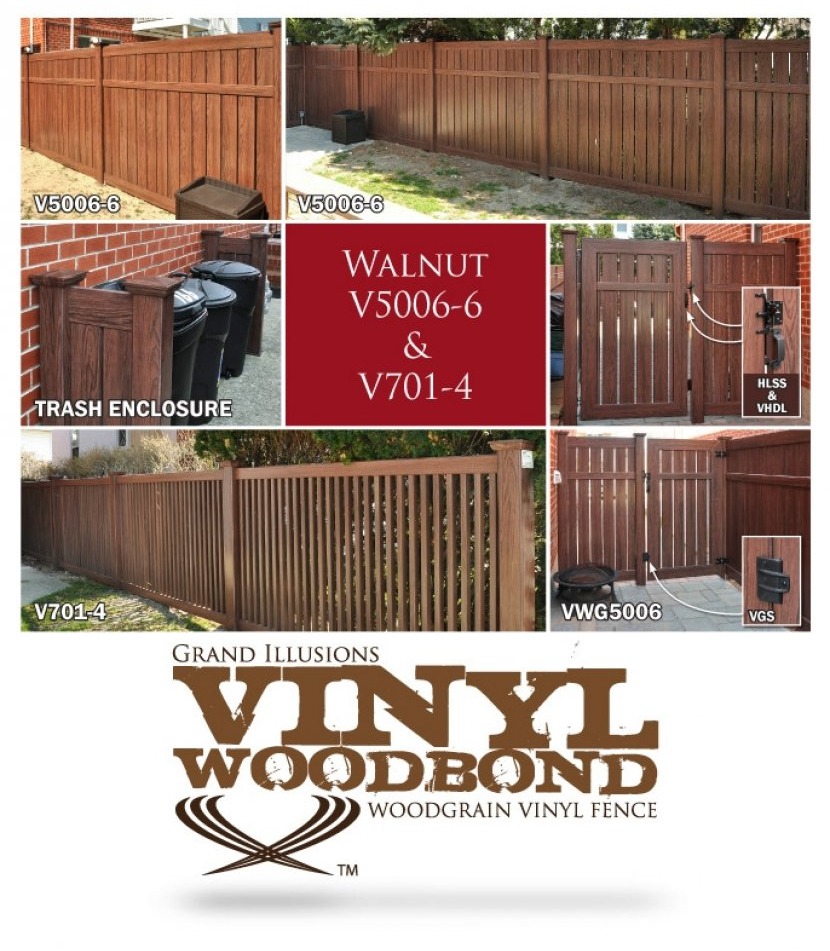 View more pictures of installations with Illusions Vinyl Woodbond:
Check the Illusions Photo Gallery for even more pictures!