Sage and White Vinyl Fence Panels to Match Home Accents
These photos highlight a terrific install of 7 sections of V3215DS-6 Grand Illusions Color Spectrum vinyl fence in Sage (E115) and Patio White (L101). The colors were chosen to match the homeowners home accents.
TESTIMONIAL FROM THE HOMEOWNER

"The fence is great. We're extremely happy. Especially since we'll never have to replace it!
I'm a painter by trade and we chose the Sage color because it's a dead ringer for the color of our house. We were really impressed with the quality of the product and of the install.
Being a contractor myself, I understand quality products and workmanship. I watched them install about half the job and they knew exactly what they were doing.
We would absolutely recommend the product."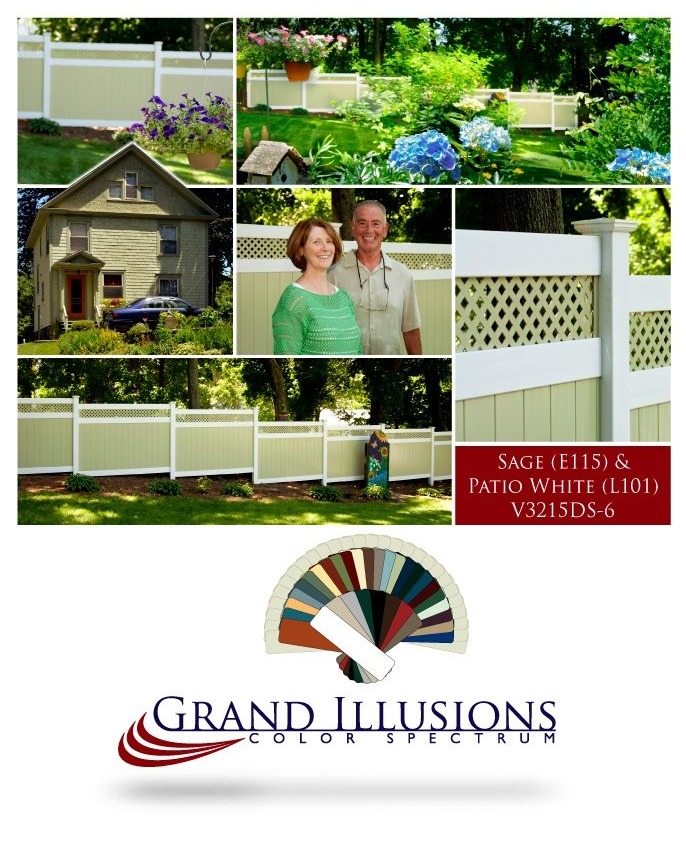 Check the Illusions Photo Gallery for even more pictures!