Where can I get a neutral colored or gray vinyl fence?
Pictured below is a fantastic installation of a V300-6 six foot tall vinyl privacy fence with Tongue & Groove panels and New England post caps. Shown in low gloss matte finish Grand Illusions Color Spectrum Slate Gray (E105). Grand Illusions has 35 different color choices so you can make the best match to your house and yard.
ABOUT THE INSTALL
Talking with the Homeowner
"We are happy with the color because it went well with our gray house. It wasn't so bright as to wash out things and it was a neutral color that enhanced the bushes and landscaping and the contrast of the yard. We were looking for a low gloss as well."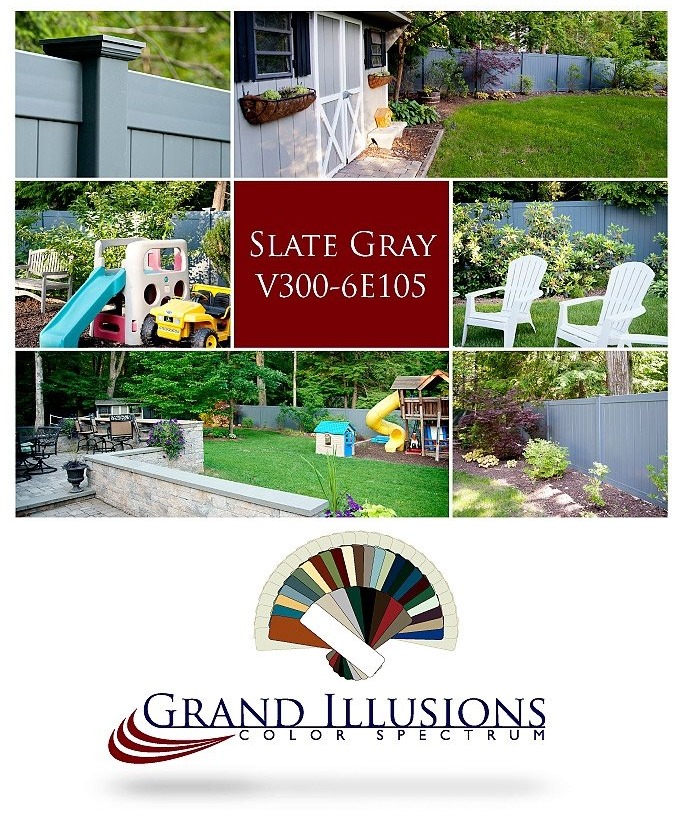 Check the Illusions Photo Gallery for even more pictures!