Where can I get vinyl fencing panels that look like real wood?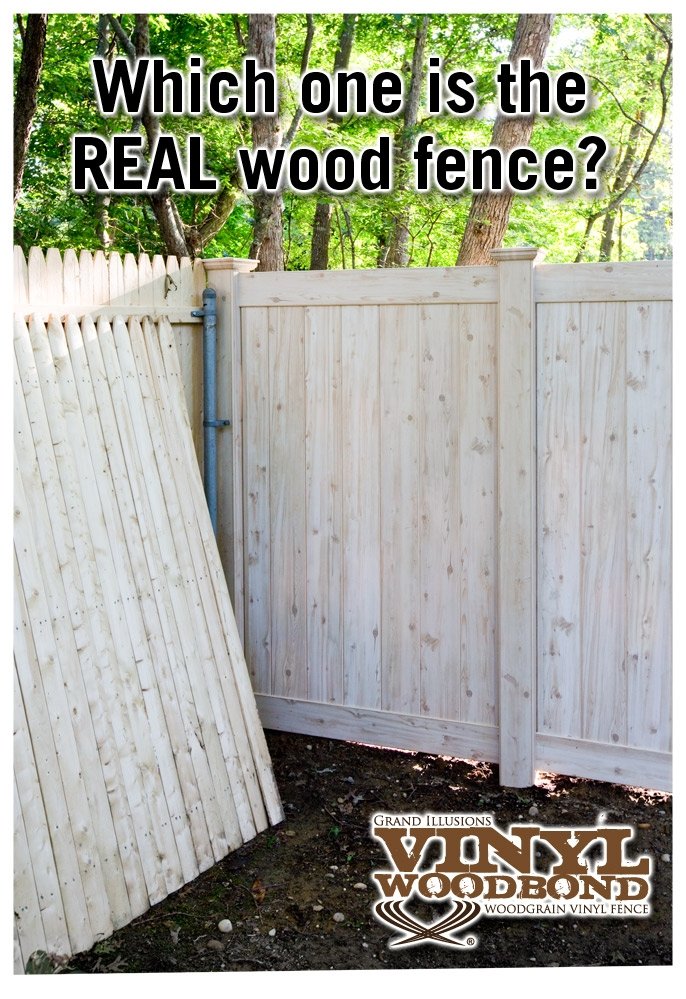 Yes.
It's that good.
Eastern White Cedar trees everywhere are breathing a sigh of relief with the knowledge that the Grand Illusions Vinyl WoodBond authentic Eastern White Cedar grain is out and available. Never before has a vinyl wood fence had such authenticity. It's almost impossible to tell the difference between wood and Vinyl WoodBond. In many ways it's better…
The grain was created from the best eastern white cedar boards and carefully adjusted to not show common product inconsistences. It just looks like the BEST freshly installed wood fence that won't lose its charm, won't fade, won't gray out, won't rot, won't weather, won't have rusty nails, and all in all won't lose its value.
If you were ever looking for the answer to the age old consumer dilemna of "I love wood fence, but I don't want the maintenance," here's your solution.
Grand Illusions Vinyl WoodBond is available in 5 authentic woodgrains. Mahogany (W101), Cherry (W102), Walnut (W103), Rosewood (W104), and Eastern White Cedar (W105).
View photos of Grand Illusions Vinyl WoodBond fences:
Check the Illusions Photo Gallery for even more pictures!