Where can I find outdoor enclosures that will blend in with my house?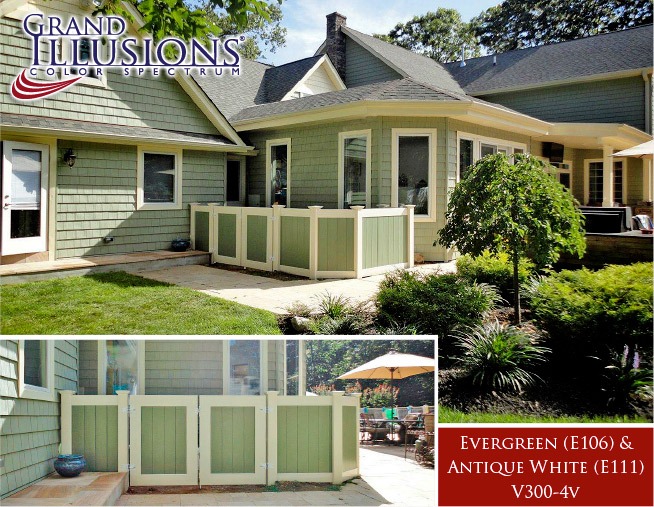 Looking at this picture you almost might ask "was the fence put up to match the house, or was it, perhaps, the other way around?" Either way you could not ask for a more perfect color compliment.
The Grand Illusions Color Spectrum Antique White rails (E111) match perfectly to the trim while the Evergreen (E106) boards blend perfectly against the backdrop of the siding. The small enclosure conceals its contents without obscuring or stealing the attention from its surroundings, but instead enhancing them.
What's it hiding?
When it's doing its job that beautifully, does it matter?
Check the Illusions Photo Gallery for even more pictures!