Is there a PVC or vinyl fence that actually looks like real mahogany?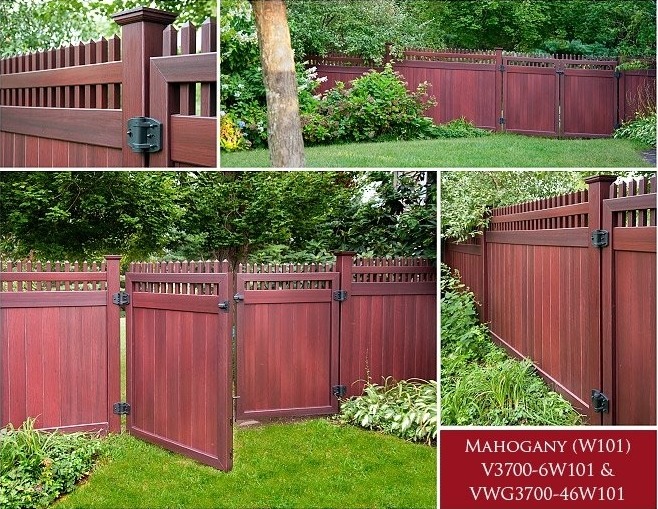 If you drove past this property, and saw this fence, would you know you were looking at vinyl?
Chances are you would have no idea that this was PVC and not an amazingly high end mahogany fence. That's the beauty of the Grand Illusions Woodbond line, the majesty of nature with the durability of PVC.
Look closely at the individual boards and rails at the fence above. Not only do you have the tell tale red of a stained mahogany, but every board and rail has a different color variation giving the illusion of a rich, and lustrously warm wood.
Even in the picture that was taken from a distance you can still see the difference in the individual parts of it, rather than having it all lump together as one continuous color. You don't see a reddish brown fence, you see a Mahogany fence which creates good, old fashioned curb appeal.
The homeowner was ecstatic with the fence and said; "We love it a lot. We had wood in the past and it was no longer sturdy. This vinyl is absolutely beautiful and a lot better than the old wood fence. It's also great because we don't have to paint it!"
Check out more of our Mahogany