Black PVC Vinyl 2-Rail Post and Rail Fence
Black PVC vinyl 2-Rail Post and Rail fence by Illusions Vinyl Fence is a beautiful and smart alternative to wood post and rail horse fence. In fact, it has the maintenance and longevity of vinyl with no need to paint or stain! The official color is called Grand Illusions Color Spectrum Black (L105) #fence #fences #vinylfence #illusionsfence #pvcfence #horsefence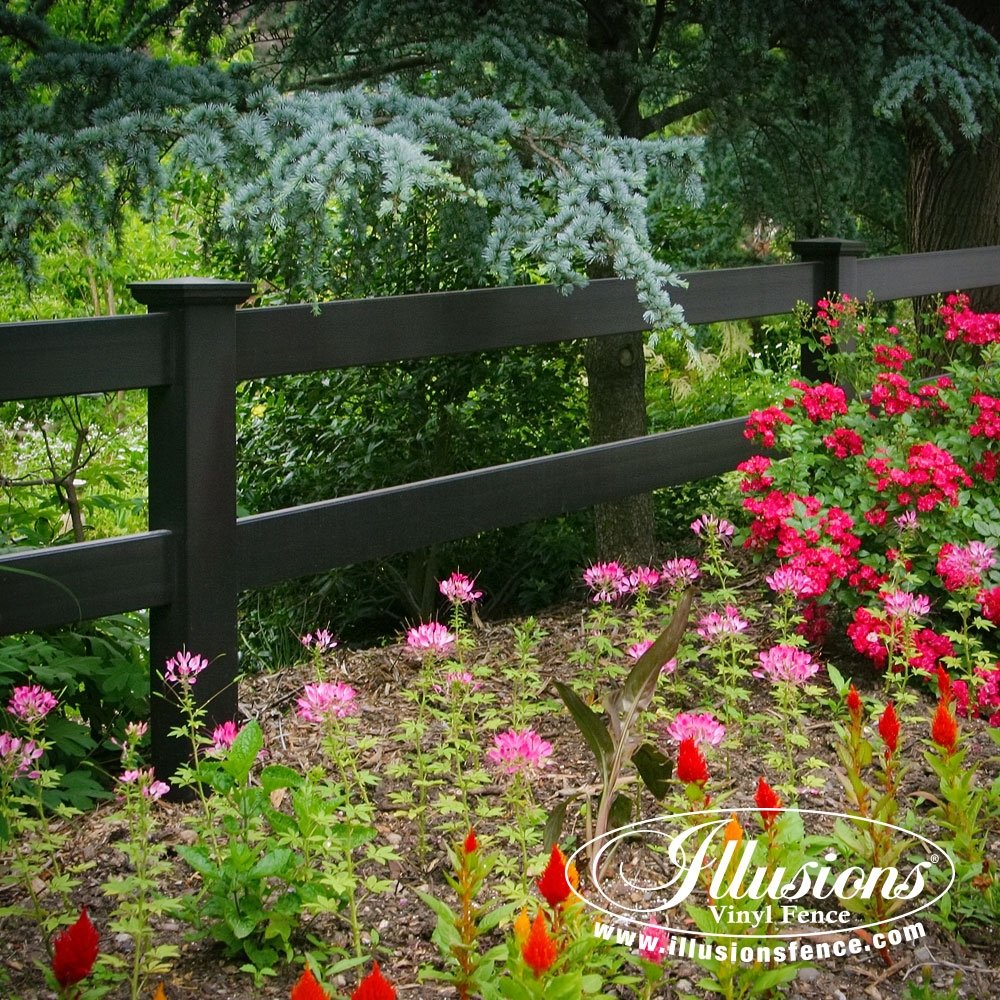 Are you looking for an alternative to the painting and staining of your post and rail fence products?
Want to set it and forget it? You're not the only one! In addition to all of the great fencing products in the market today, new innovations are being created every day to help with perimeter fencing solutions. Hence, here is a perfect example. This black PVC vinyl post & rail fence comes in 2-Rail, 3-Rail, 4-Rail, 2-Rail Diamond, 3-Rail Diamond, 4-Rail Diamond and Crossbuck.
Illusions Vinyl Fence is long lasting and attractive for years to come. ASTM F964-13 compliant and VMA certified as well. To demonstrate, even the black PVC vinyl has been tested over and over to perform in a multitude of high intensity environments. In fact, it's made from 100% Pure Virgin Vinyl for the highest industry standard structural integrity.
In addition, PVC vinyl post & rail fence isn't just for horses either. Most of all, it's a perfect accent fence for any of your property. As you can see in this image, it works great as a perimeter fence for a wooded area with beautiful flowers. Furthermore, the black of the fence allows the colors of the flowers and landscaping to pop as opposed to taking it over visually like a white fence would do. Consequently, black is a perfect blending color for a fence.