Gorgeous Illusions Walnut PVC Vinyl Fence
Gorgeous Illusions Walnut PVC Vinyl Fence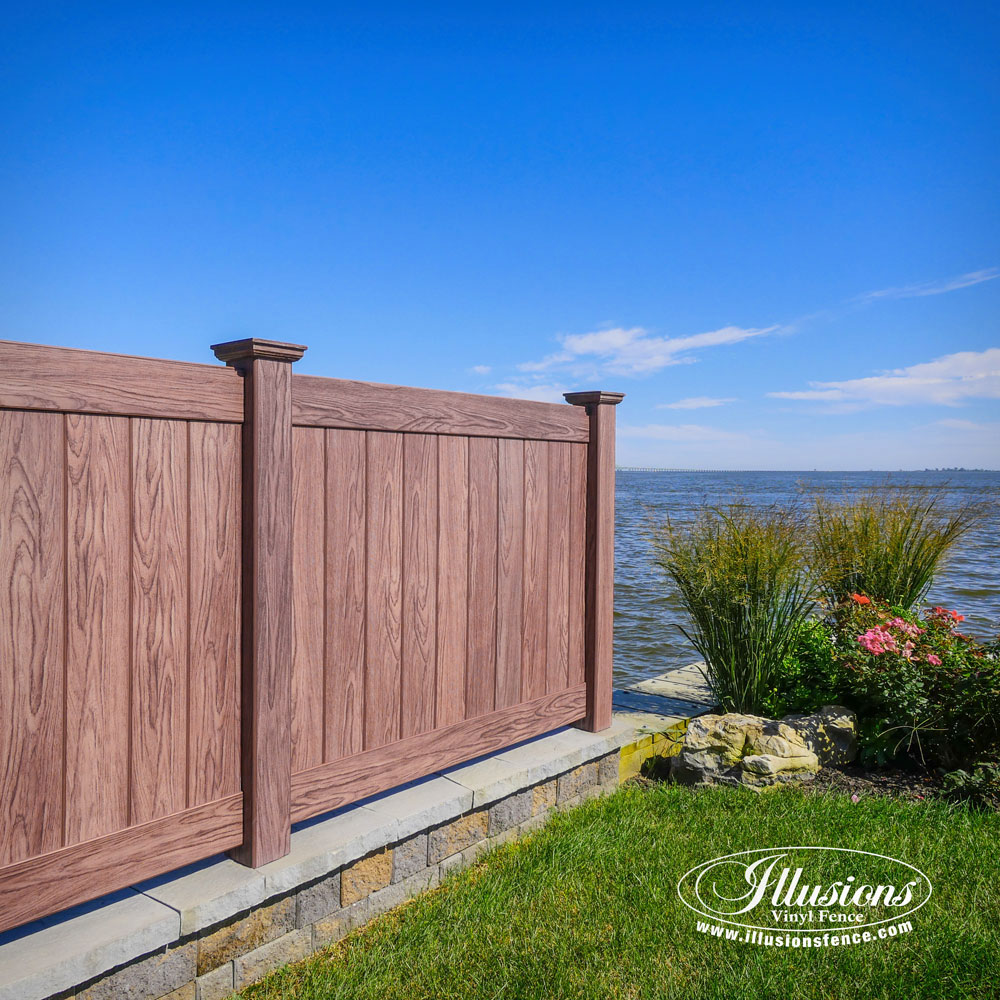 Right here we have ourselves a great on-the-water install of a gorgeous Illusions Walnut PVC Vinyl Fence. It is a V300 Series Grand Illusions Vinyl WoodBond Walnut (W103) wood grain PVC vinyl tongue and groove privacy fence.
Subtle beauty is the key with Grand Illusions Walnut. It's a fence that looks great in all four seasons. What's more, it blends in beautifully with the background. It doesn't take over this gorgeous view of the water, it enhances it. This particular set of images shows a nice retaining wall fence install as well.
Grand Illusions Vinyl WoodBond Walnut privacy fencing panels are also a perfect "good-neighbor" fence product. Meaning they look the same on both sides so both homeowners are happy. (And we all know that a good relationship with your neighbors can dramatically increase your quality of life.)
So if you're in a pinch and wondering what type of fence to use on your next install, take a good solid look at these photos and then factor in fully assembled panels, 35 colors and 5 wood grains of PVC vinyl fence, mix 'n' match and color matching capability, all styles available with optional wind kits (even up to 8′ high and 8′ wide), lightning fast turnaround, matching and accent gates, huge selection of styles, and industry leading delivery and customer service are all coming along for the ride.
Stop stalling and start IN-stalling… GRAND ILLUSIONS!
🙂