Two-Color Illusions PVC Vinyl Fence Idea
Two-Color Illusions PVC Vinyl Fence Idea.
Looking for the next big PVC vinyl fence idea? How about a Two-Color Illusions PVC Vinyl Fence idea in a gorgeous matte finish Grand Illusions Color Spectrum install? This may sound like a novel idea to some, but Illusions Vinyl Fence has offered multi color Mix 'n' Match fence options for years. You don't even have to stop at two colors! You can have pretty much as many colors as you'd like. Feel free to mix colors and wood grains too. The results can be stunning.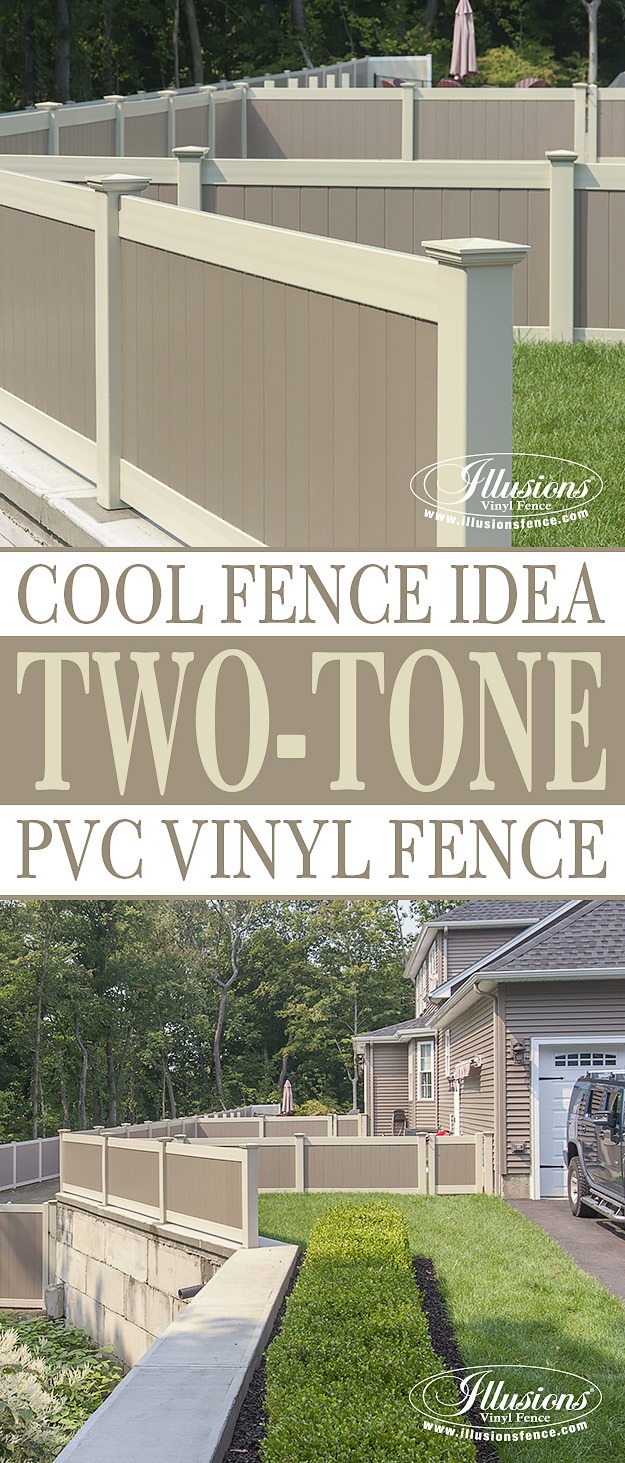 The Best PVC Vinyl Fence Color Choices in the Industry
The fence installation featured here is an incredible Mix 'n' Match of Grand Illusions Color Spectrum Adobe (L108) and Antique White (E111). This particular fence job just has something different. It takes a softer, more subtle landscaping approach. What's more, the matte finish on the fencing panels, boards, posts, and caps takes away a good amount of that shine you would normally see in an install like this. That makes it really become an attractive part of the outdoor living space. When there's this much fence in one install, it's smart to go with something that allows it to blend better. It now has the look of a nice painted wood fence without the maintenance.
The style of fence featured is a V300 Series PVC vinyl tongue and groove privacy. It uses both four foot high and six foot high privacy panels. The back of the house features a nice area of four foot high pet fence. So their dog can be let out into its own little play area that doesn't effect the grass in the rest of the yard.
It also features PVC vinyl fence installed on a retaining wall. Every fence installer has their own tricks of the trade for this type of install, so it's best to inquire directly with your professional as to how they would approach an install like this.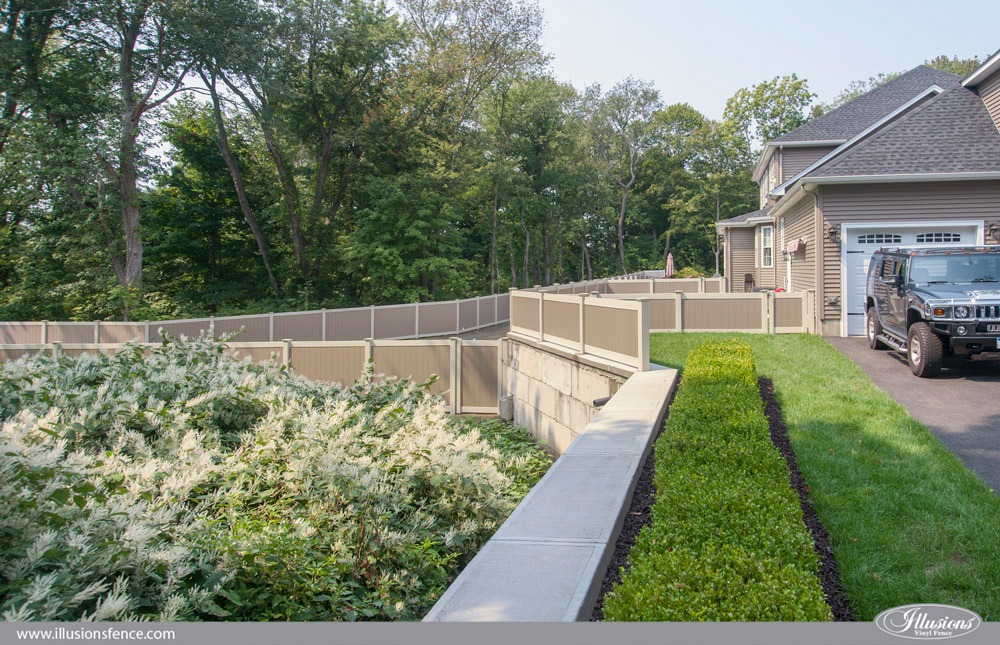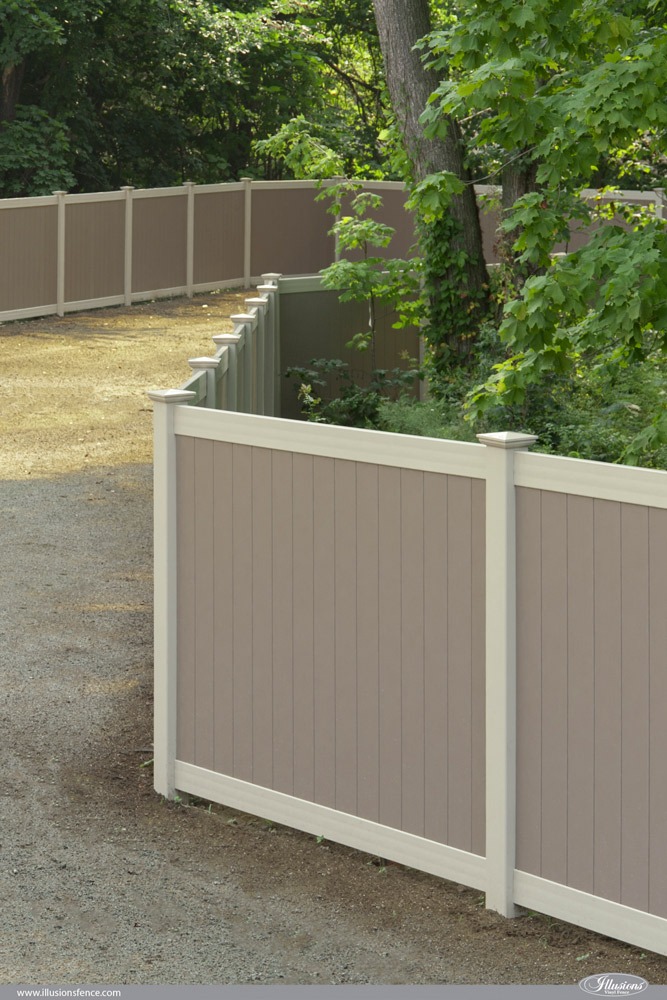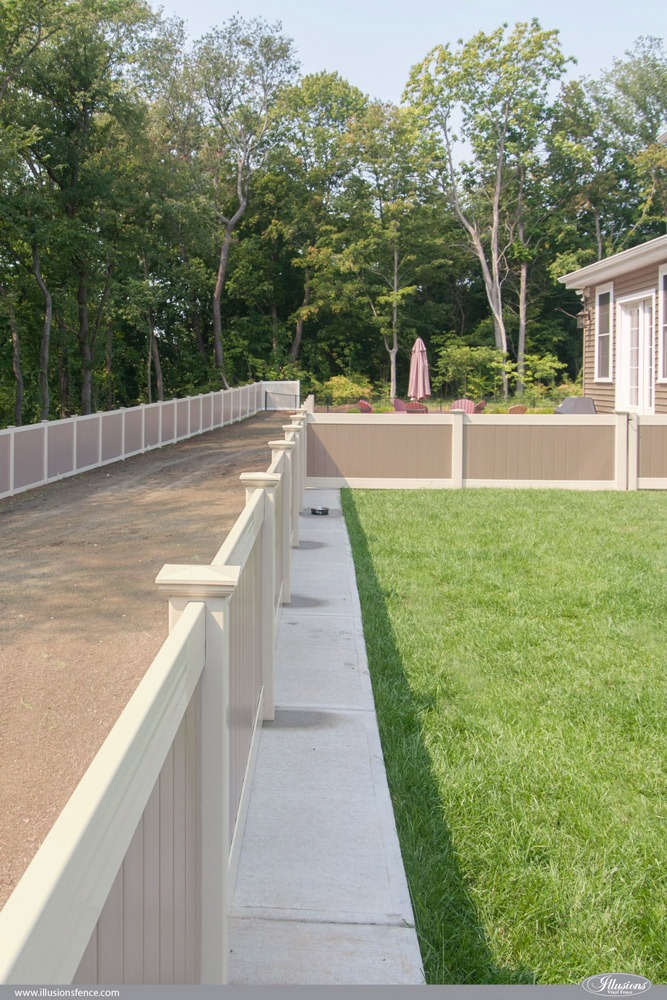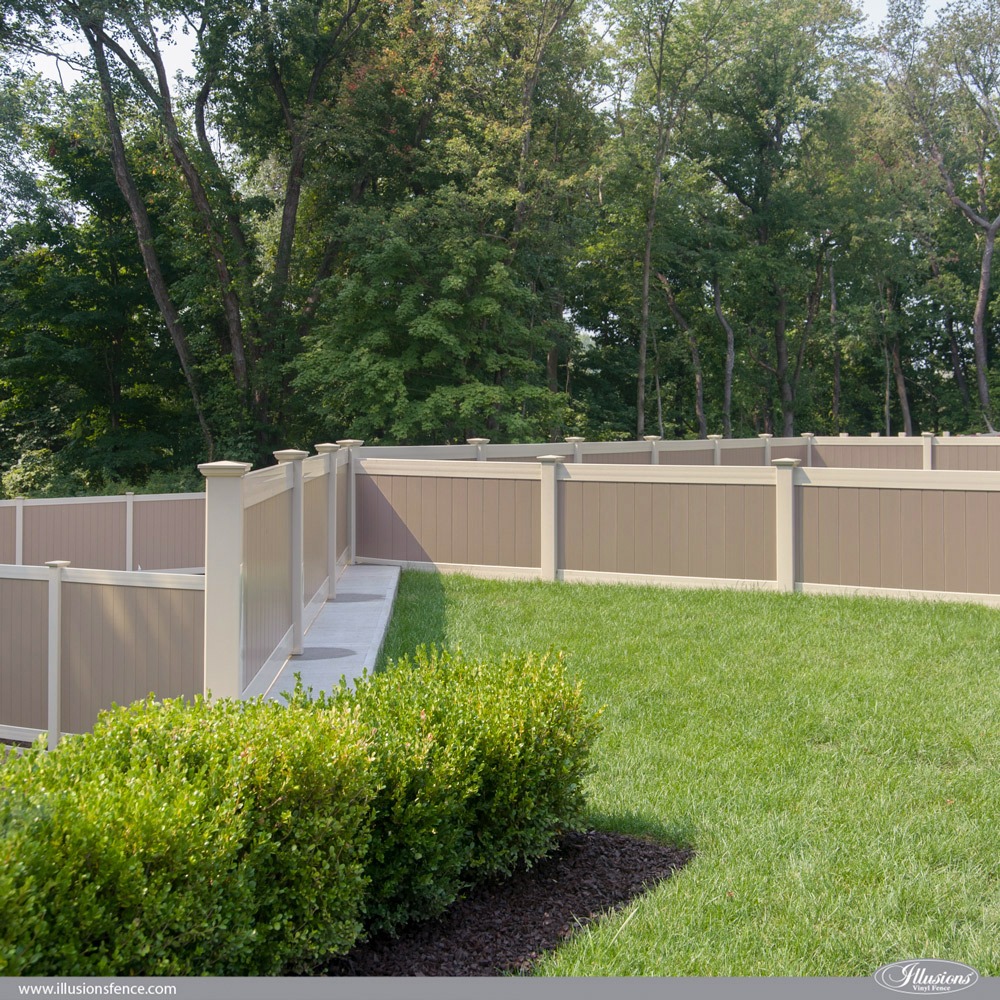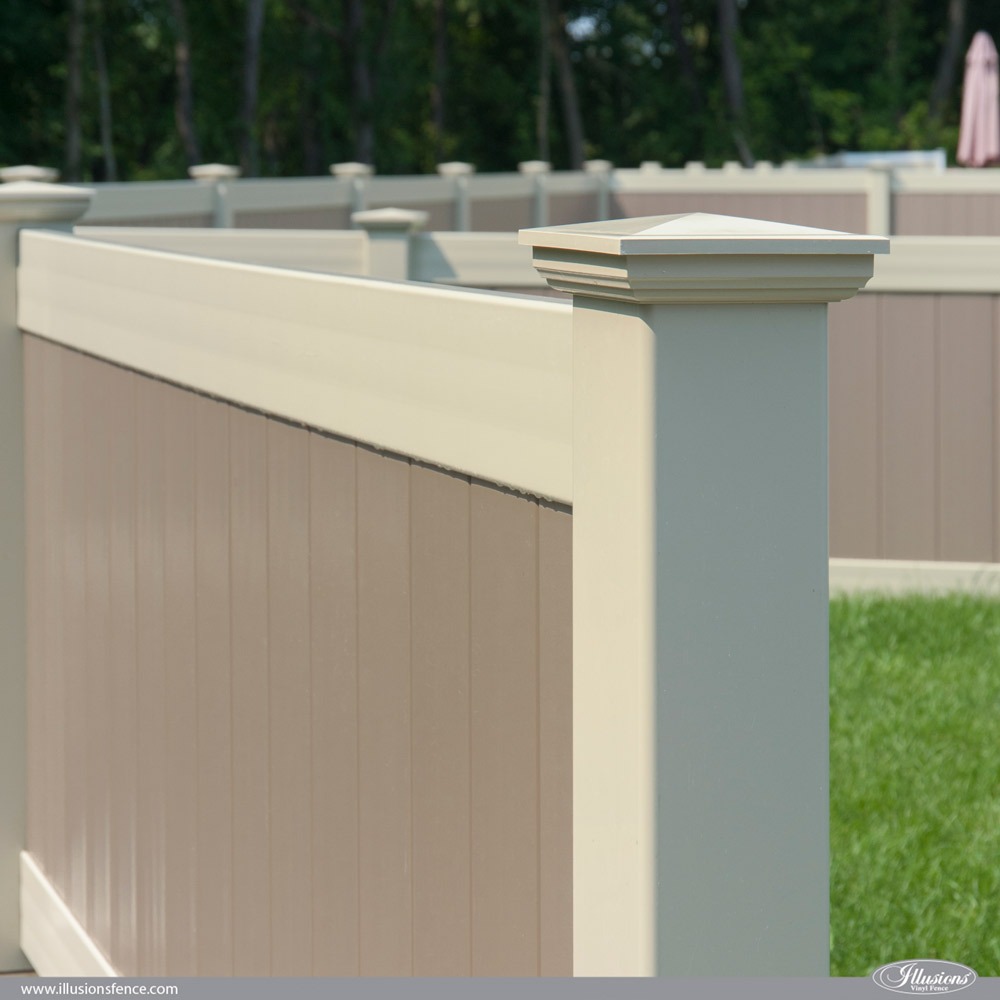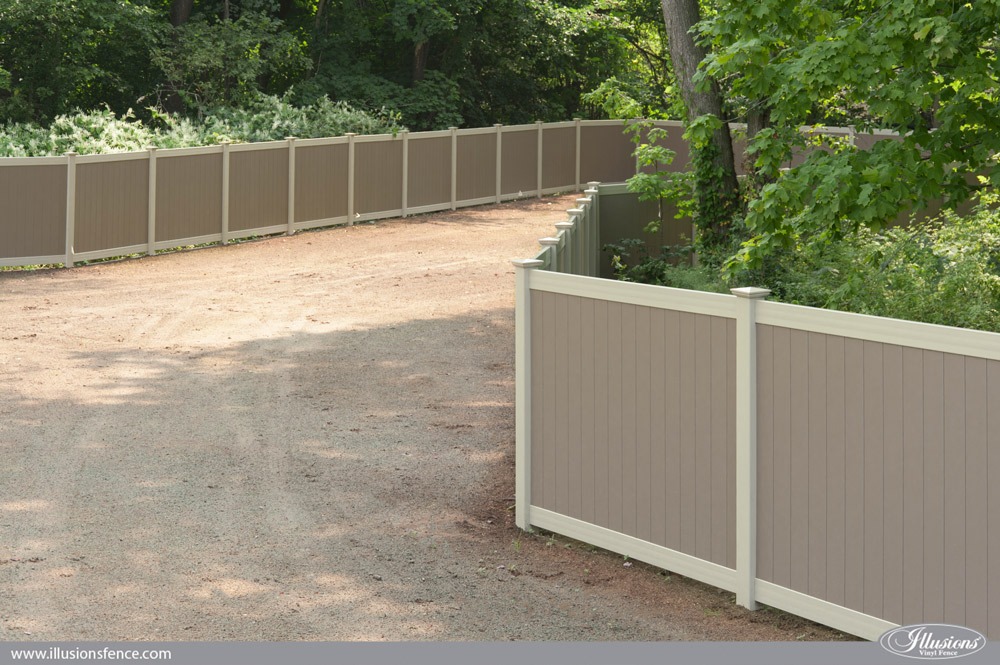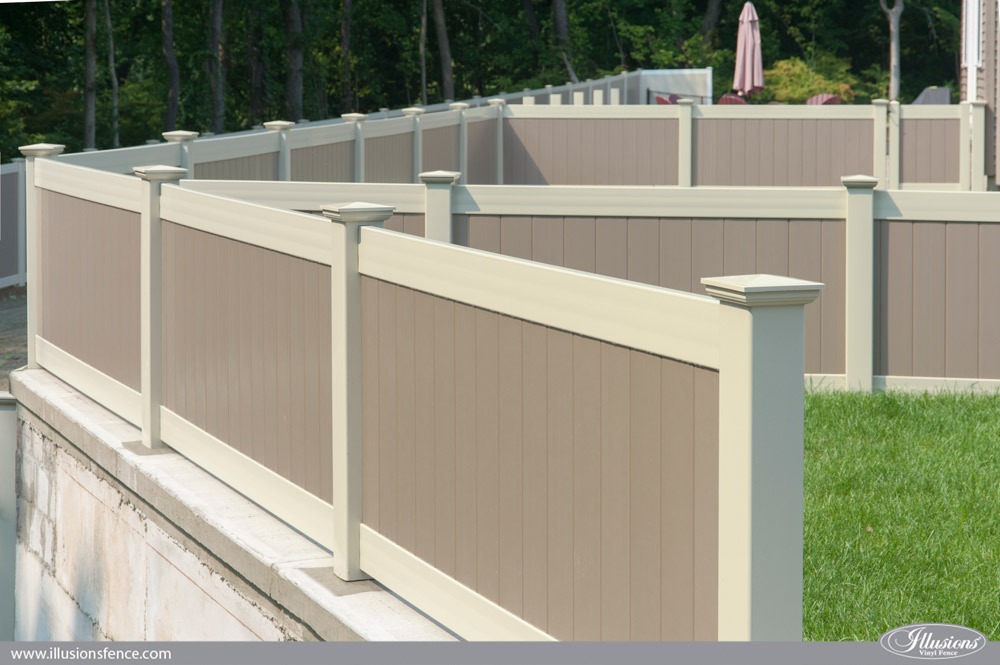 When you think outside the box, it's amazing what can happen.