15 Fantastic Mahogany Illusions PVC Vinyl Fence Images
15 Fantastic Mahogany Illusions PVC Vinyl Fence Images
YOU WANTED THE BEST, YOU GOT THE BEST! 15 FANTASTIC MAHOGANY ILLUSIONS PVC VINYL FENCE IMAGES!
Or was it KISS? Hmmm… Either way, you still get the best!

No matter how you slice it, Grand Illusions Mahogany PVC vinyl wood grain is simply just an incredible looking fence product. Here are 15 Fantastic Mahogany Illusions PVC Vinyl Fence Images for you to check out.

With it's dark burgundy color and authentic Australian Mahogany wood grain, it looks like an opulent real stained wood fence product. Never before has any vinyl fence come so close to the look of real stained wood.

What Are Some More Mahogany Illusions Vinyl Fence benefits you ask?
How about it's a low maintenance, extended life product…
What's more, it comes at a significantly lower price point than a real stained mahogany wood fence (that needs to be replaced a couple of times and stained every two years over the same lifetime as one Grand Illusions Mahogany fence)!
People will literally get out of their cars to walk up and knock on it to see if it's wood. In many ways, it looks even better than a real wood fence product.
You also have a myriad of styles to choose from. Privacy, Semi-Privacy, Picket, Post and Rail, Ornamental, matching and accent gates, custom sections, and more. You can even get 8″ x 8″ posts!
What more can we do to convince you?
As they say, a picture tells a 1,000 words. Here's a nice selection of 15 Fantastic Mahogany Illusions PVC Vinyl Fence Images from the last couple of fence seasons. That should be good for a bunch more convincing. 😉
For more pics and images of Grand Illusions Products, check out the Photo Gallery.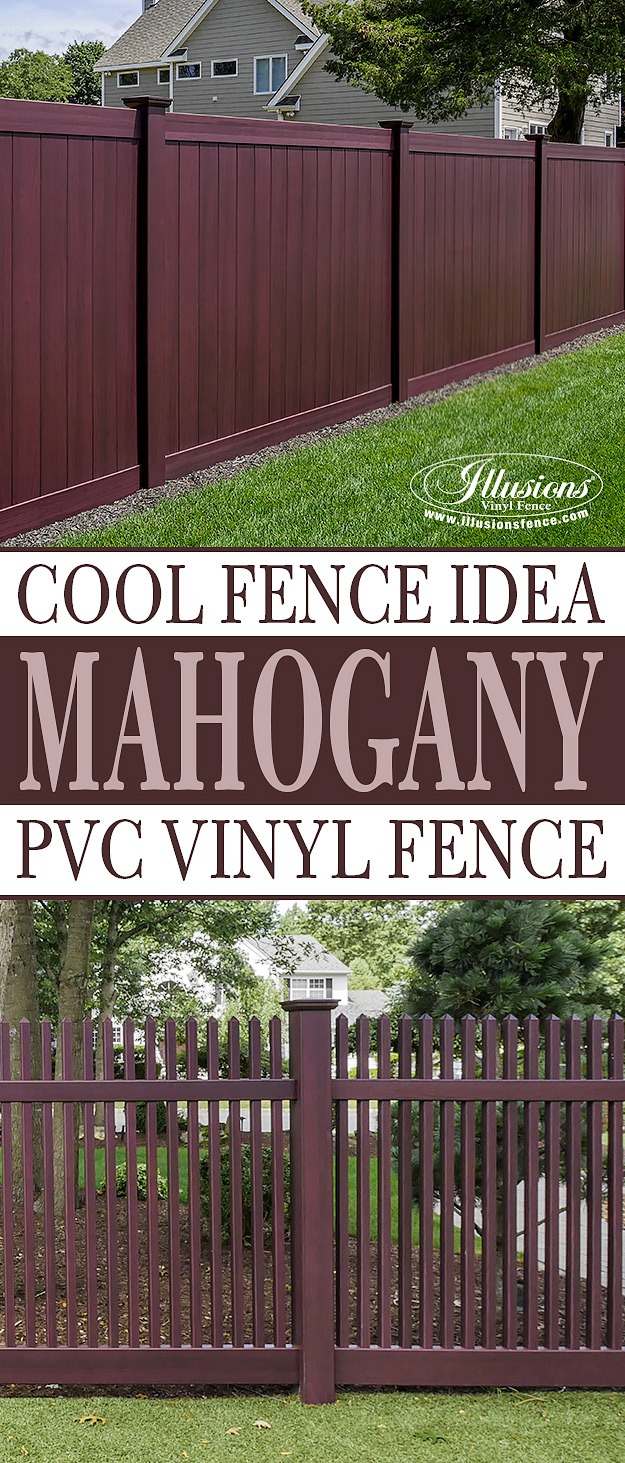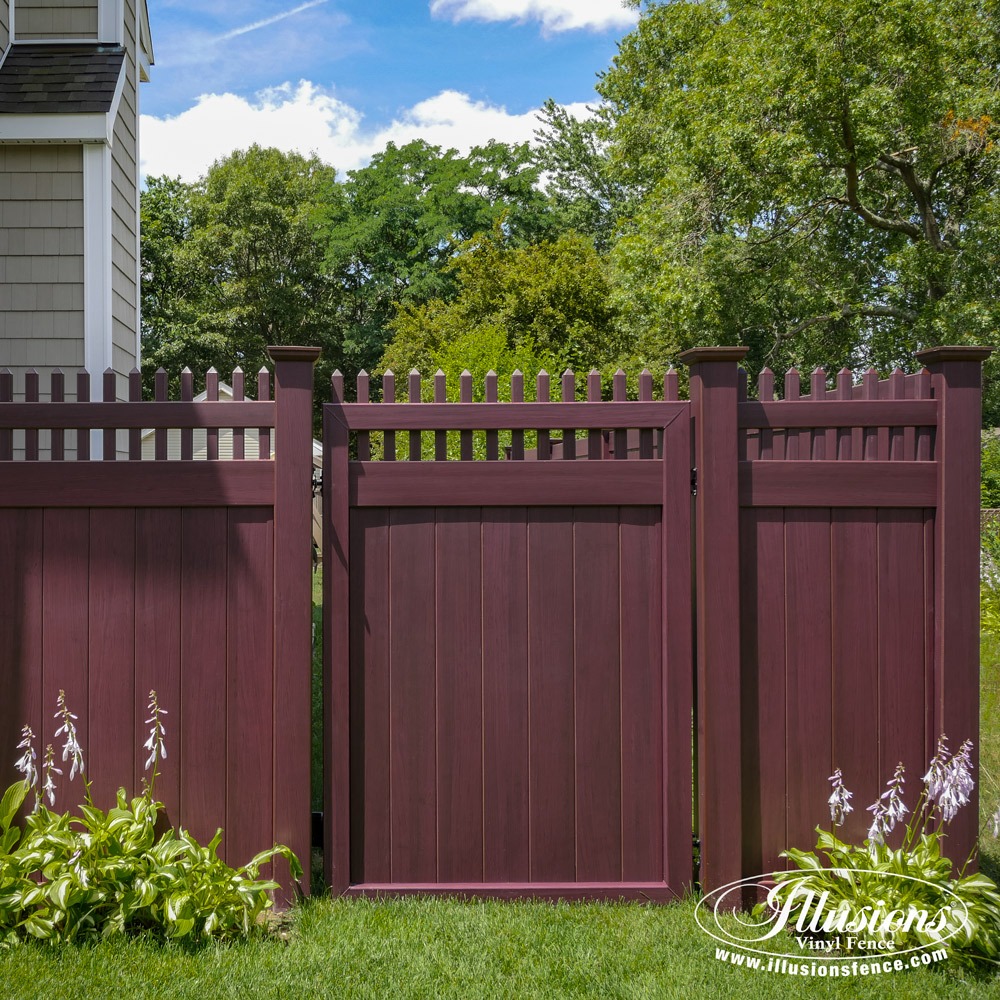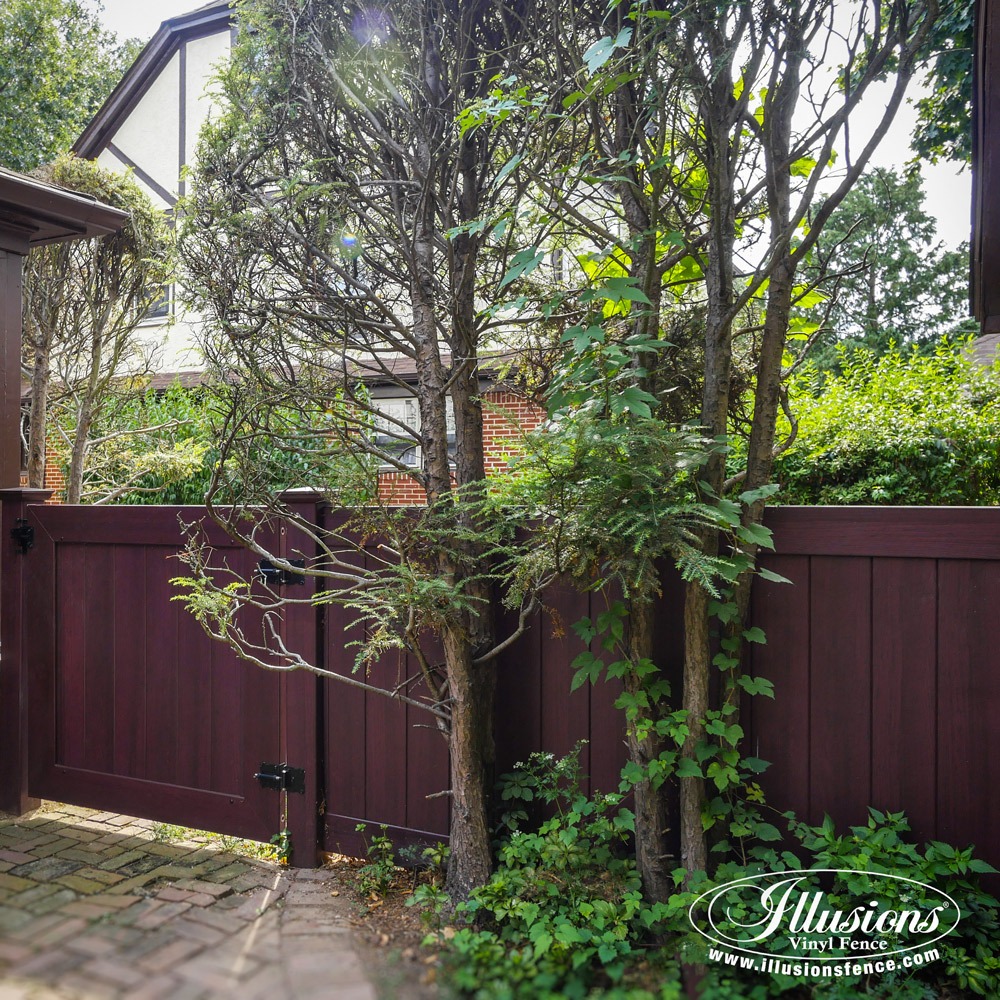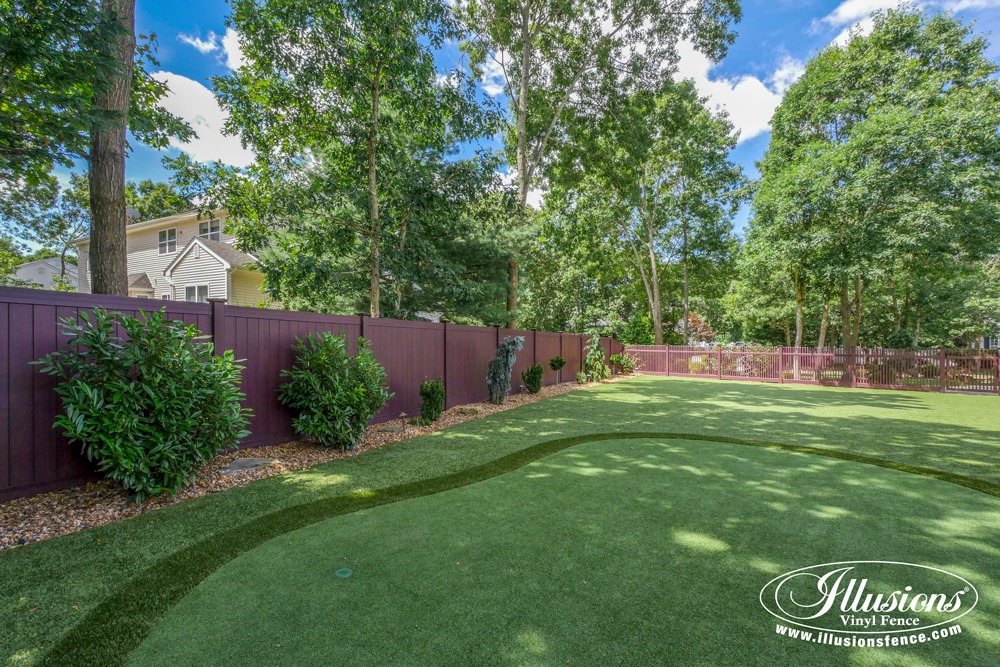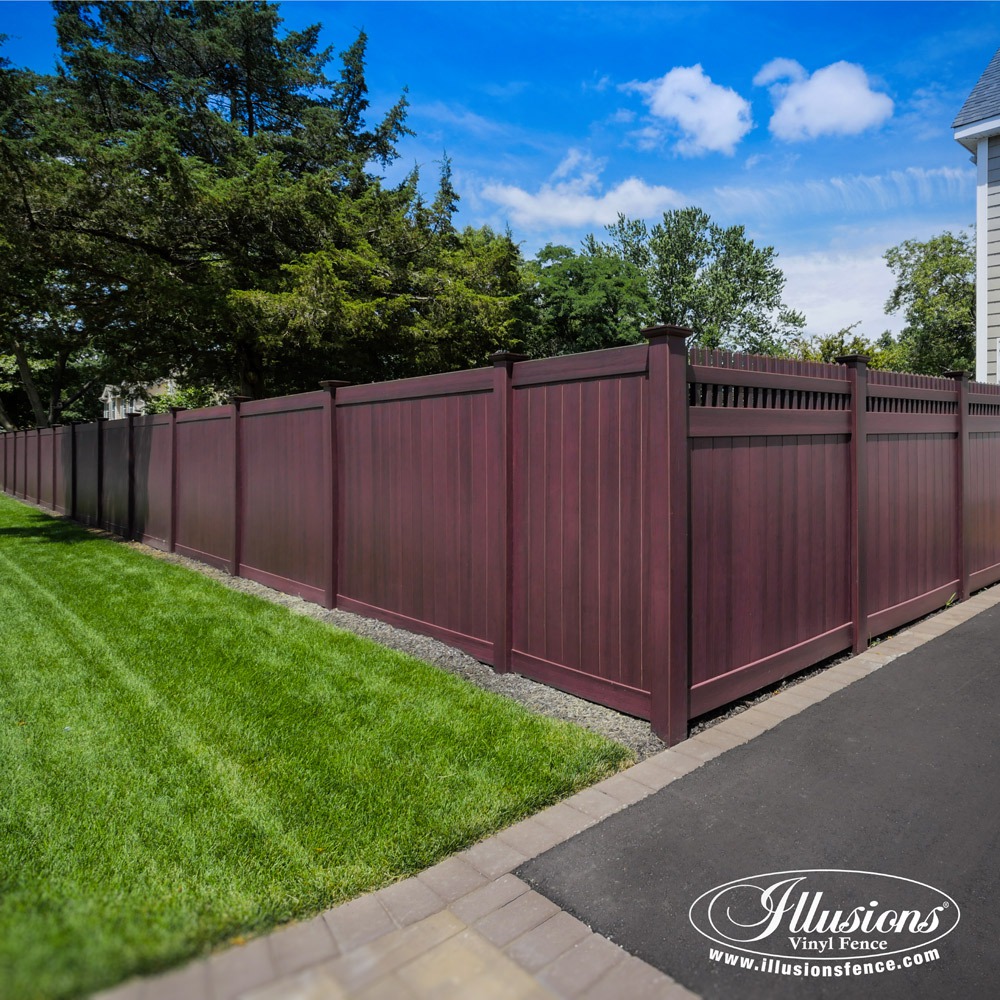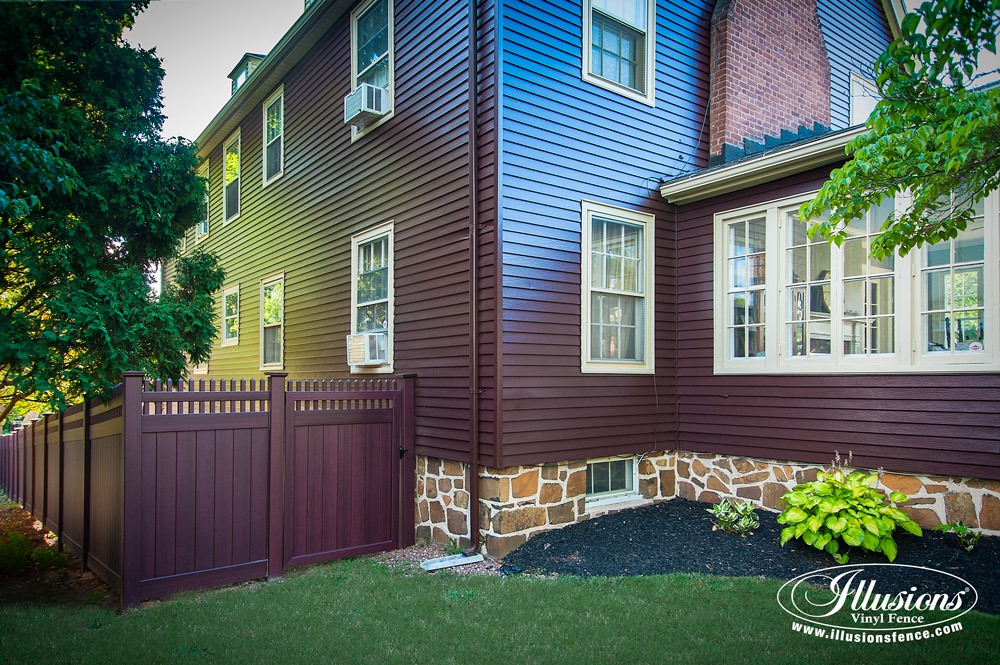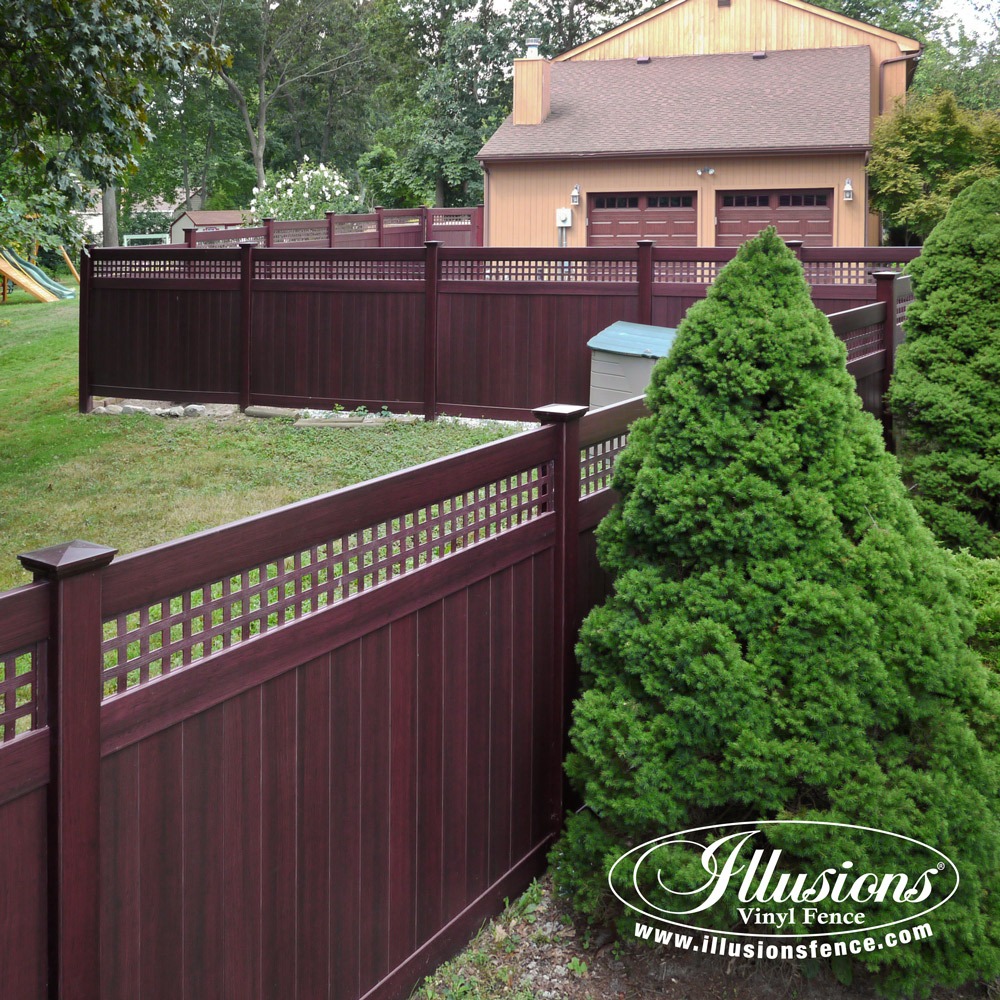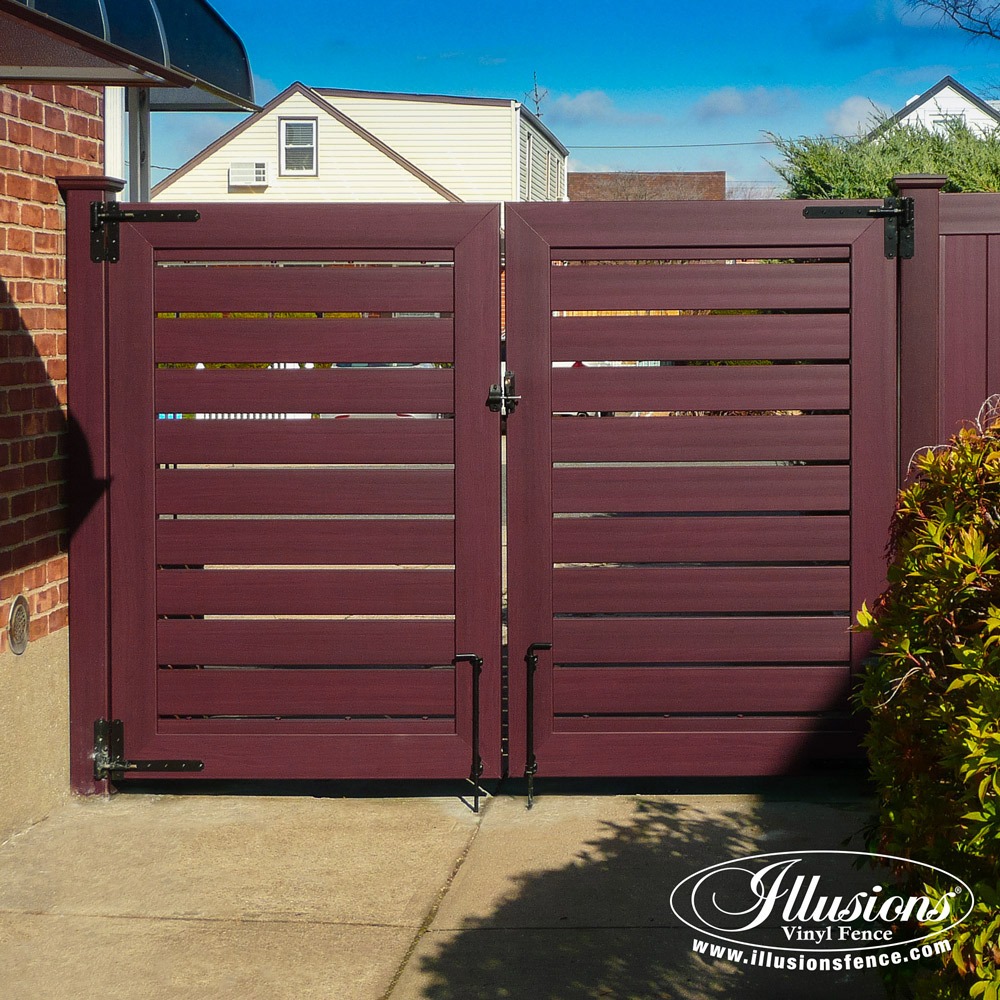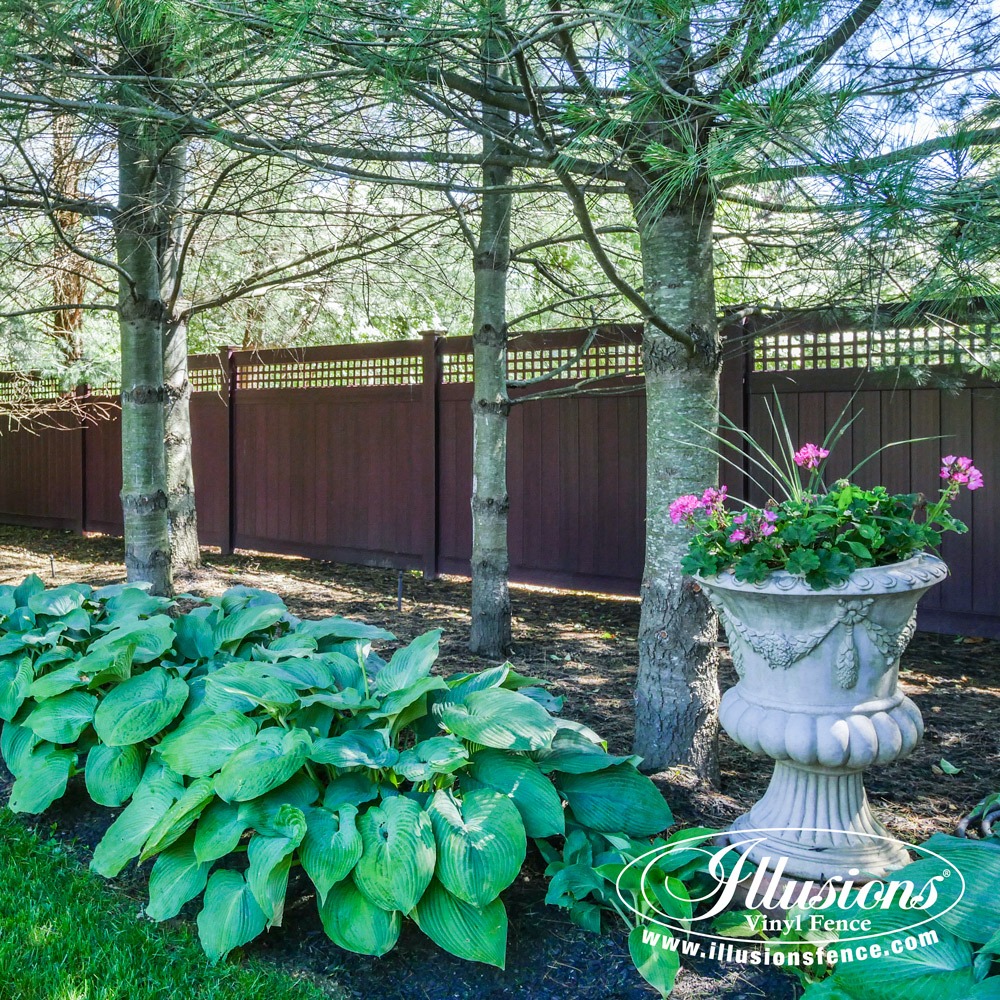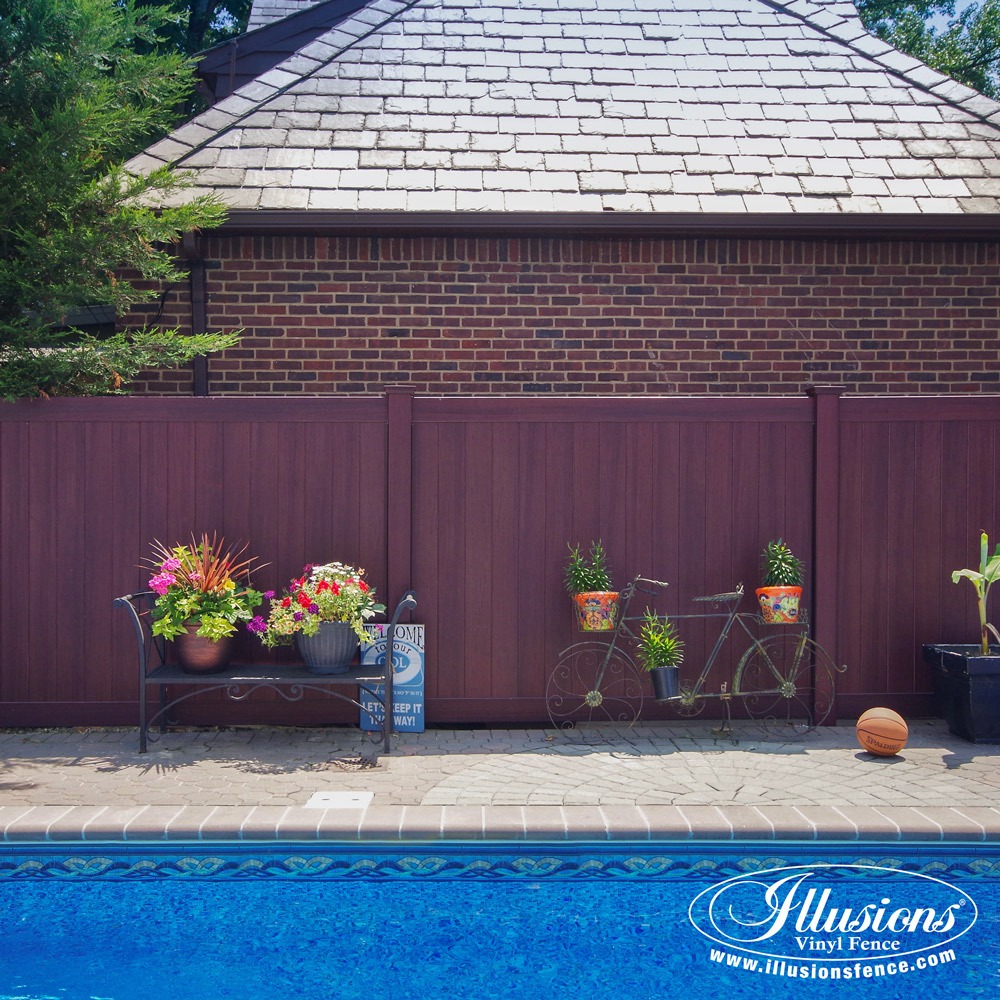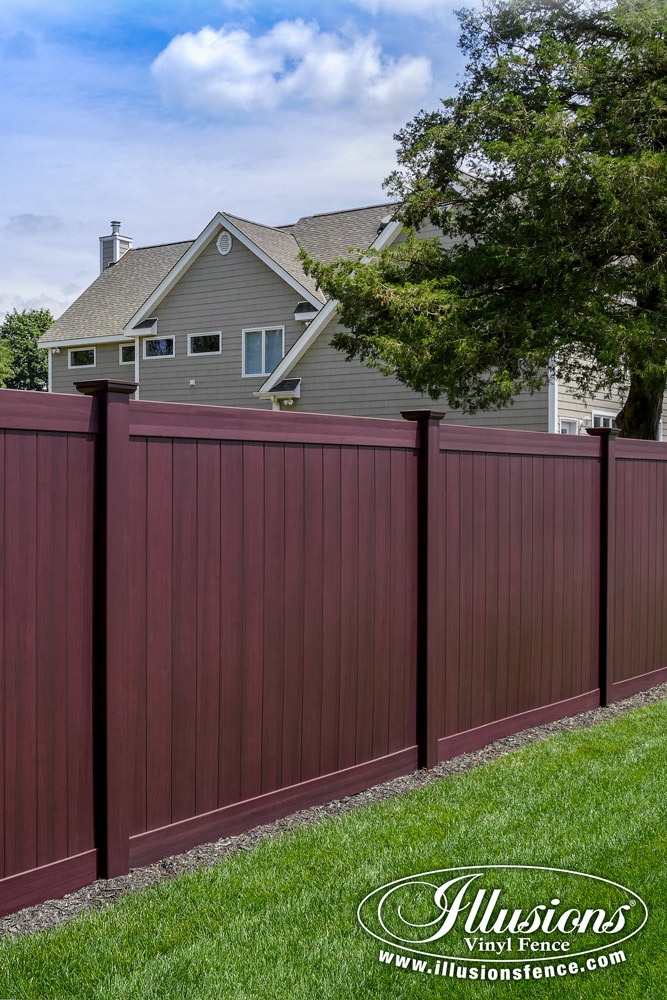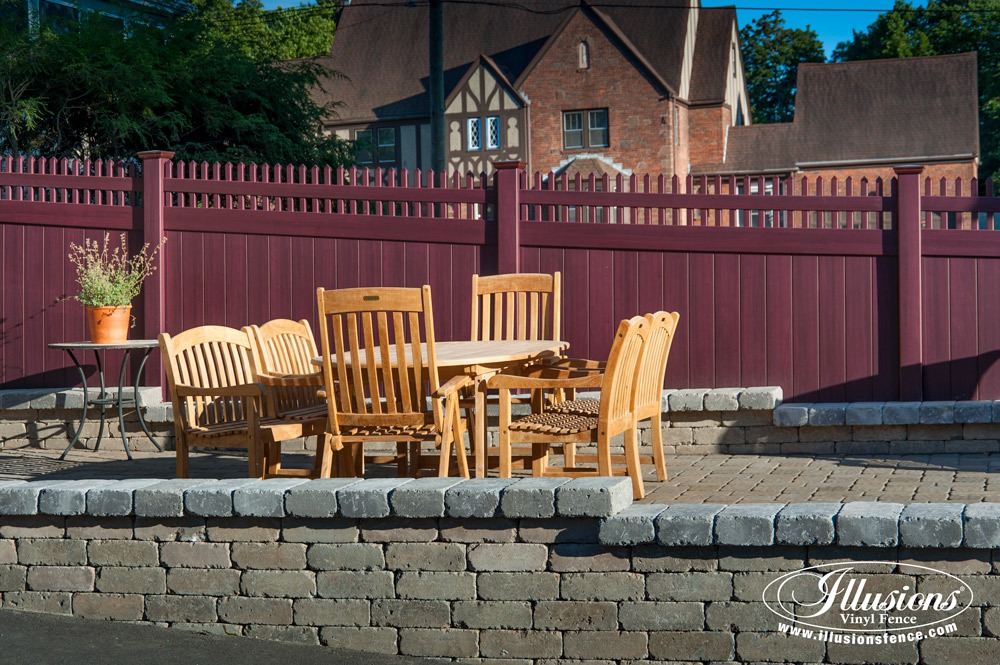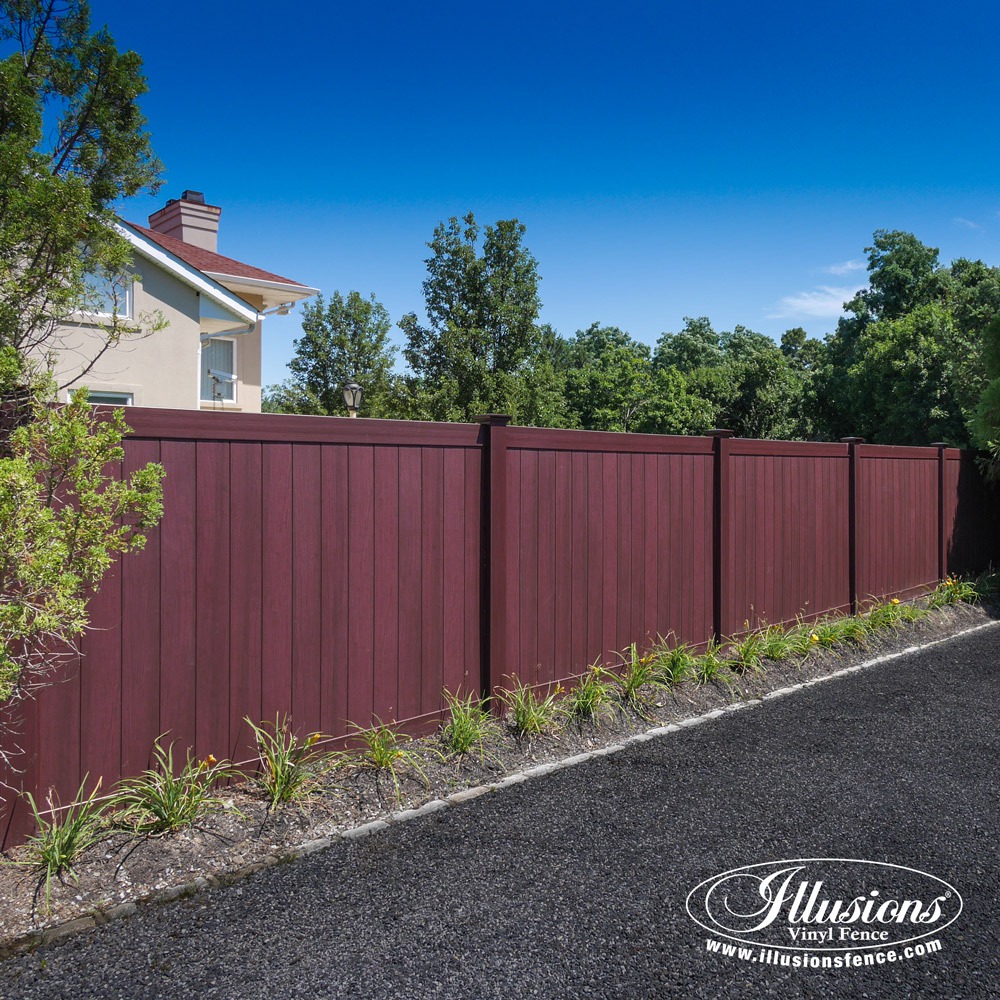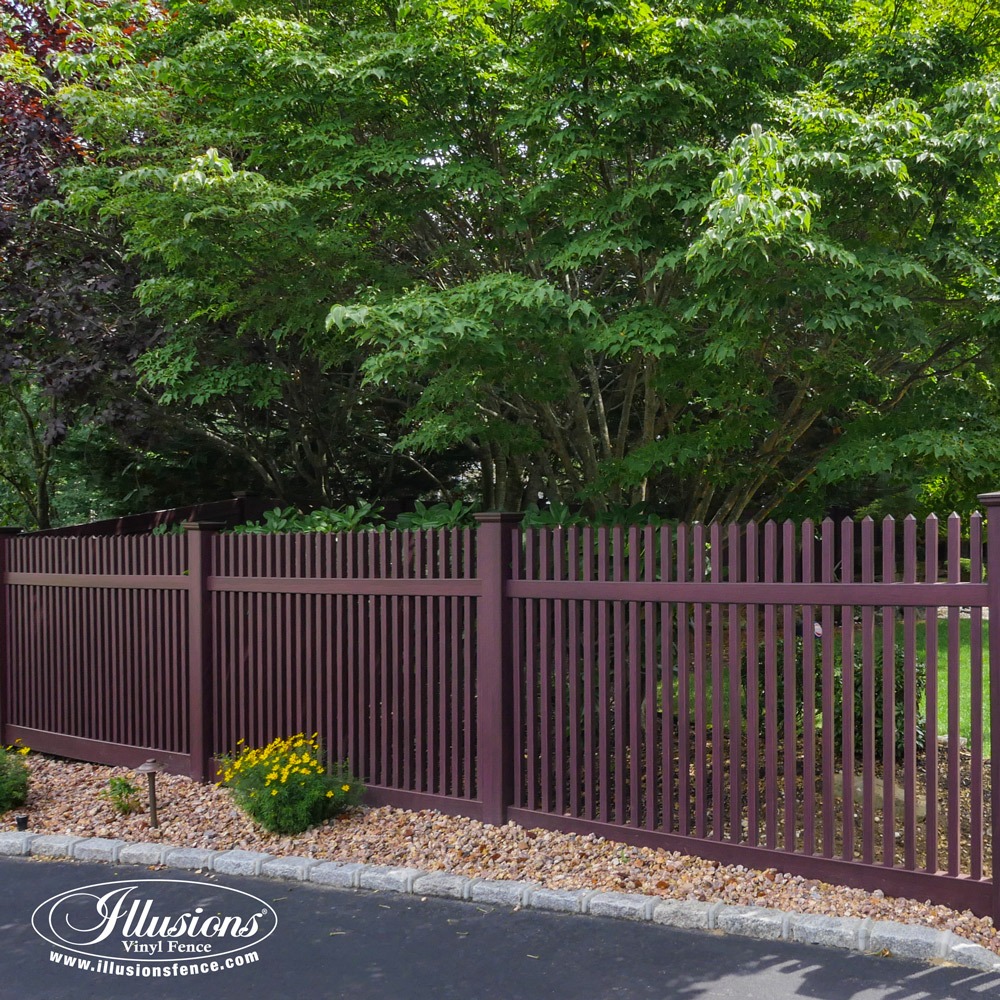 When you think outside the box, it's amazing what can happen.