16 Gorgeous Brown Illusions Vinyl Fence Images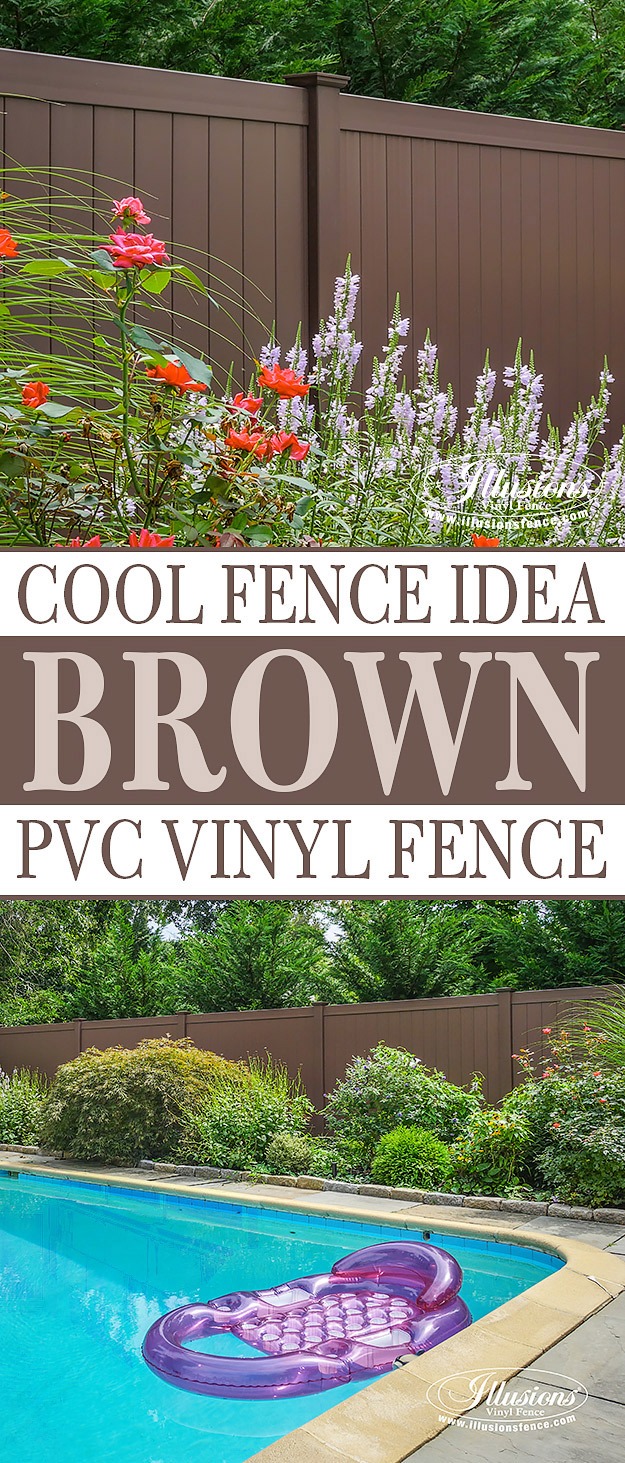 16 Gorgeous Brown Illusions Vinyl Fence Images.

Need a cool fence idea? How about brown Illusions Vinyl Fence? It's time blend your fence into the background with Brown!

Brown PVC vinyl privacy fence from Illusions Vinyl Fence is a perfect pool and perimeter fence for your outdoor living space. Brown fencing panels may seem like such a simple concept, but sometimes the simplest things are the best!
What's more, if you were to look at all of these great photos, you would almost think they were from multiple fence installations.
They're not. It's just one great install showcasing so many of the attractive and advantageous reasons to install Illusions PVC. Furthermore, in just one yard you have a perimeter fence, a privacy fence, a pool fence, an enclosure fence, a garden fence, and a pet fence.
The beauty of this Grand Illusions PVC vinyl color fence is that it provides a subtle color option for perimeter fencing.
If the fence in these images were a classic glossy white vinyl, it would explode out of the background and become the focal point of the landscaping. This is fine in certain situations. Just not for this particular homeowner. They preferred a softer approach.
The Grand Illusions Brown (L105) allows the landscaping to breathe. What's more, the color in the flowers, trees, and shrubs becomes the focal point. It now draws your eyes towards the carefully planted perennials. The Brown PVC fencing panels provide a soft canvas for the background of the images.
Why install Illusions Vinyl Fence's Brown?

Simple. It's the best. Find out why here. http://www.illusionsfence.com/2015/10/what-is-the-best-pvc-vinyl-fence-brand-and-why/ Don't let some sneaky salesman try and sell you their "almost-as-good-as-Illusions-brown-fence." You tell them you want your Illusions Vinyl Fence and you want it now! Just like Veruca Salt in Willy Wonka and the Chocolate Factory. 😉 The bottom line is, there is no other Brown in town. (Unless it's one of the Grand Illusions Color Spectrum browns from Illusions where you also have available Tan (L102), Adobe(L108), Brownstone (E112), Prairie Dust(E113), and Desert Sand (E123). You can even color match your Grand Illusions Fence to match your home or home accents.

Check out some of these gorgeous images below from JUST ONE INSTALL. Imagine how great this Illusions Fence could look on your property.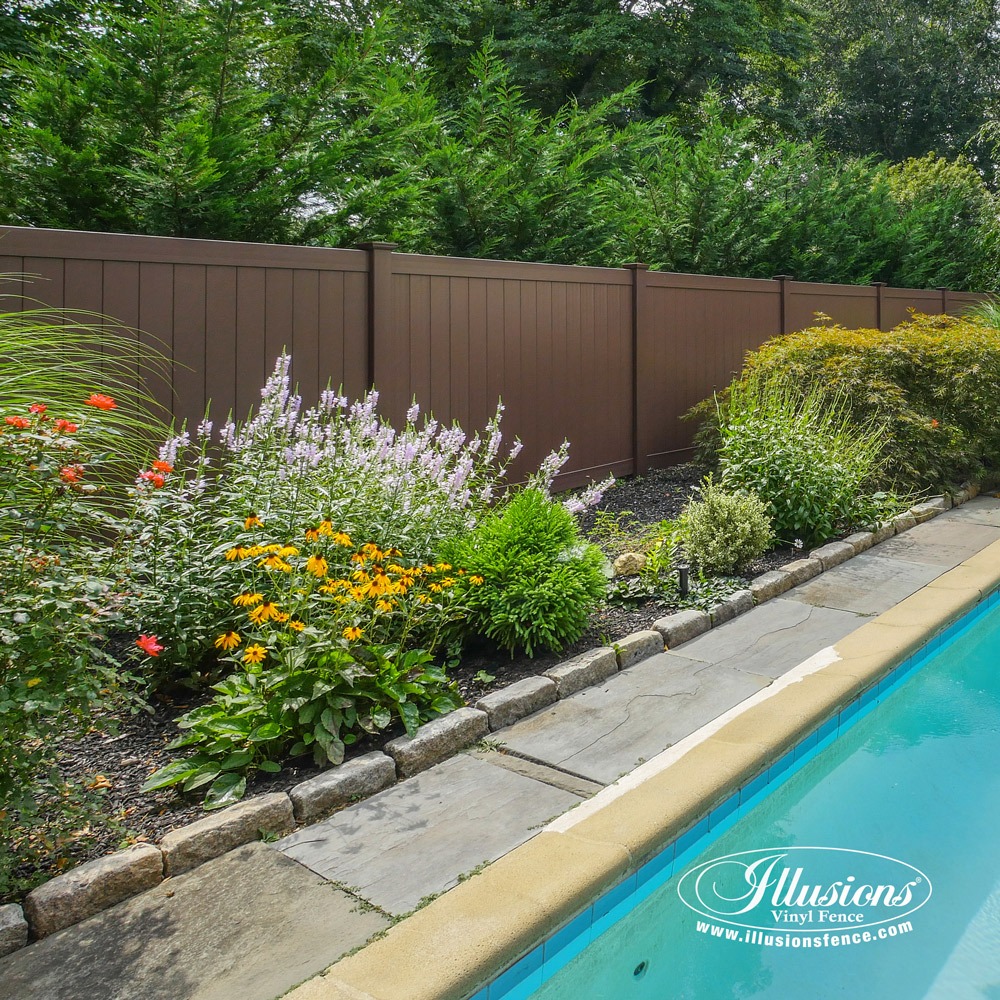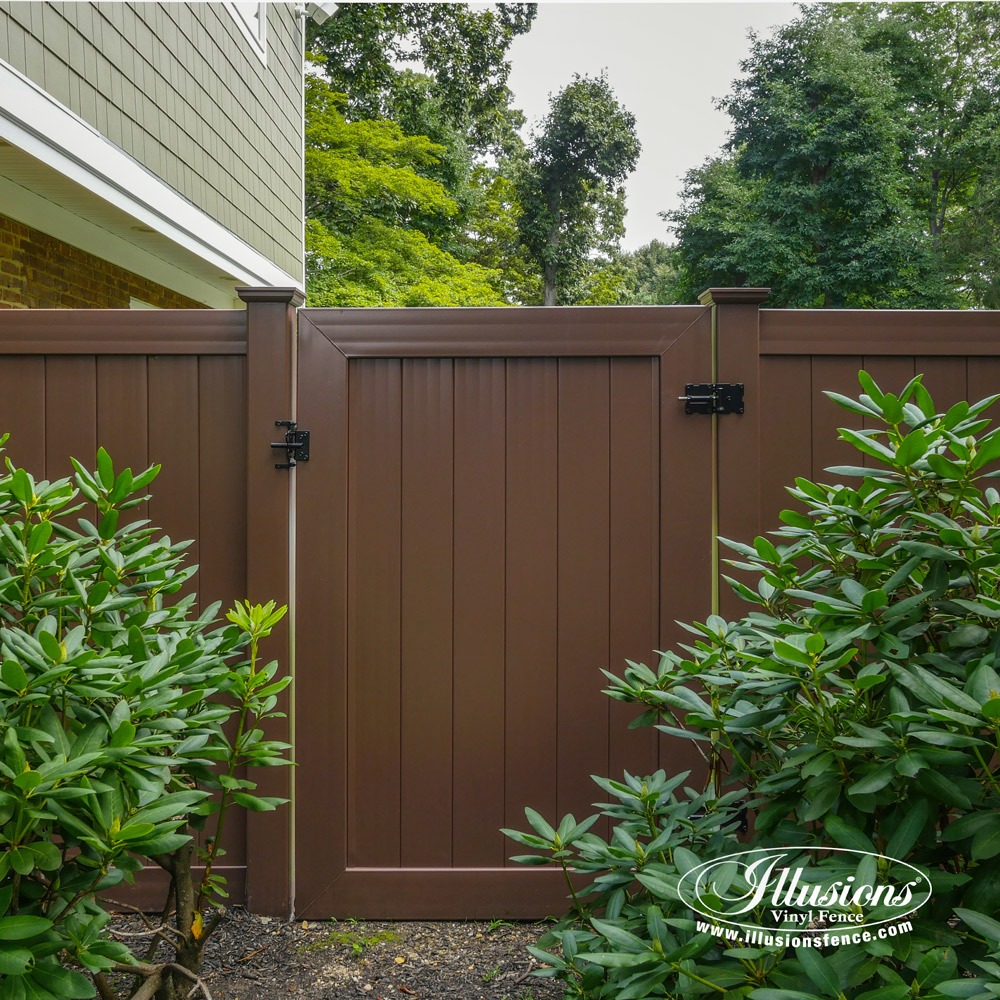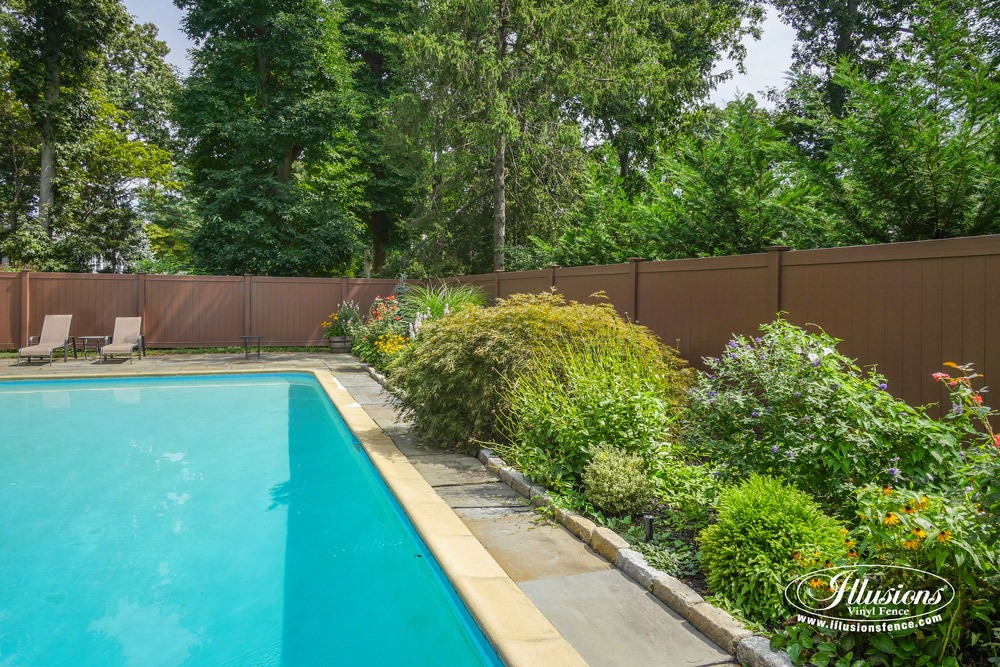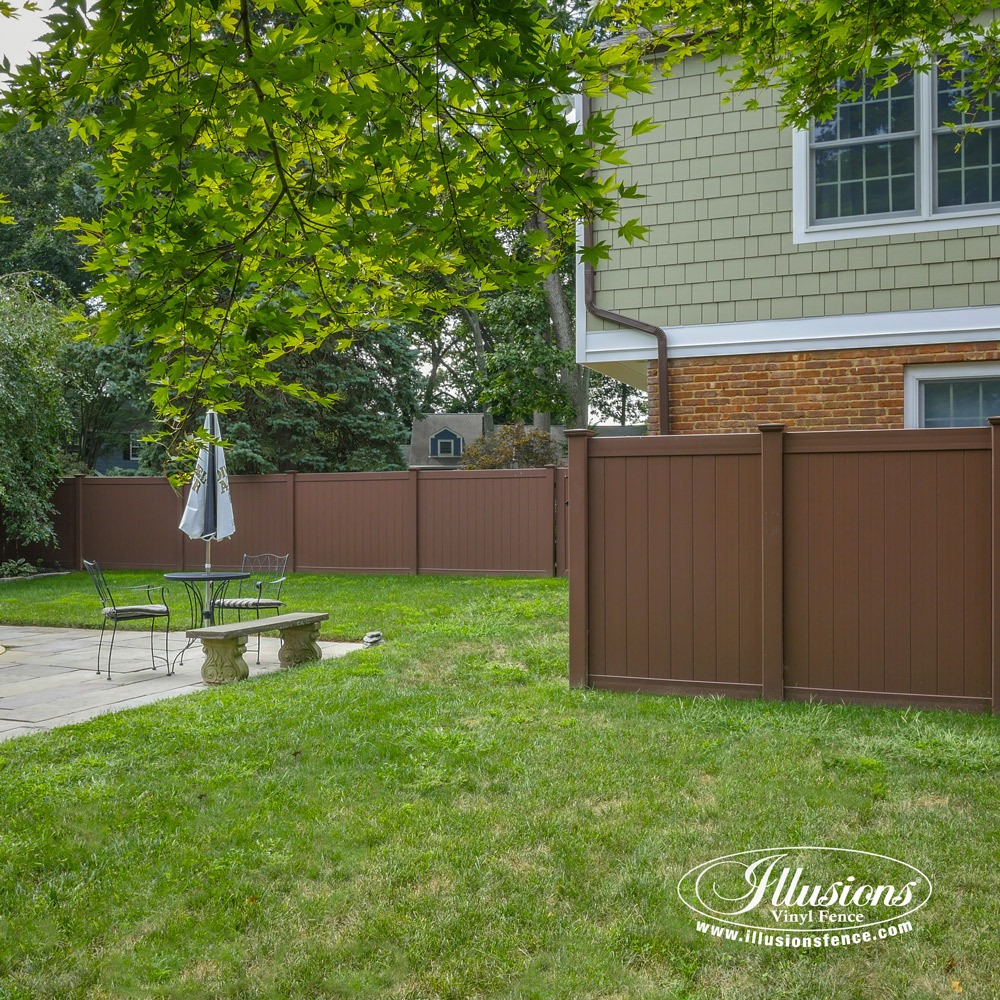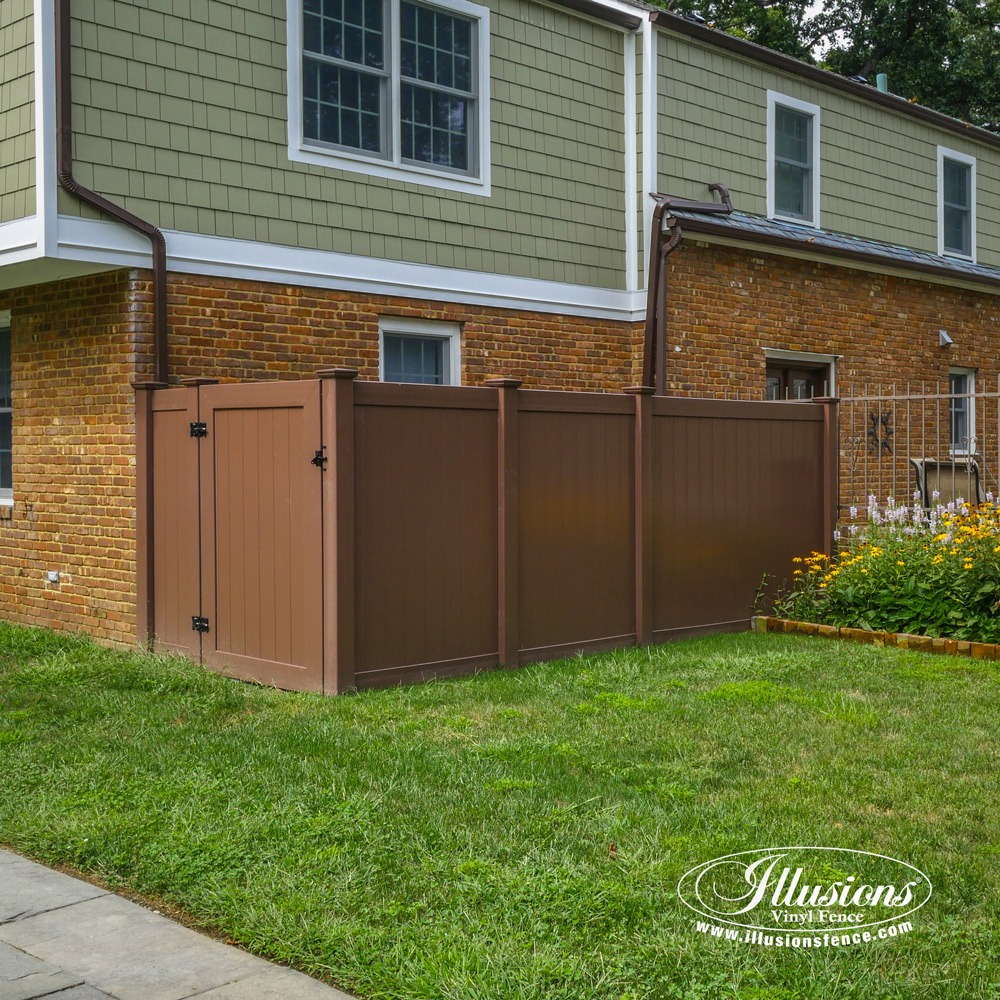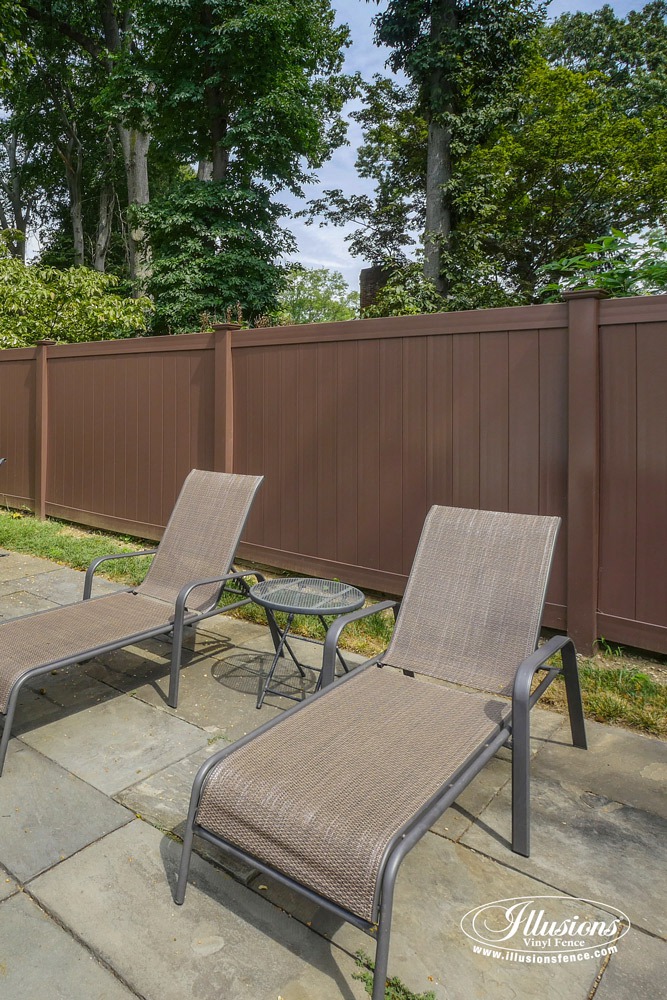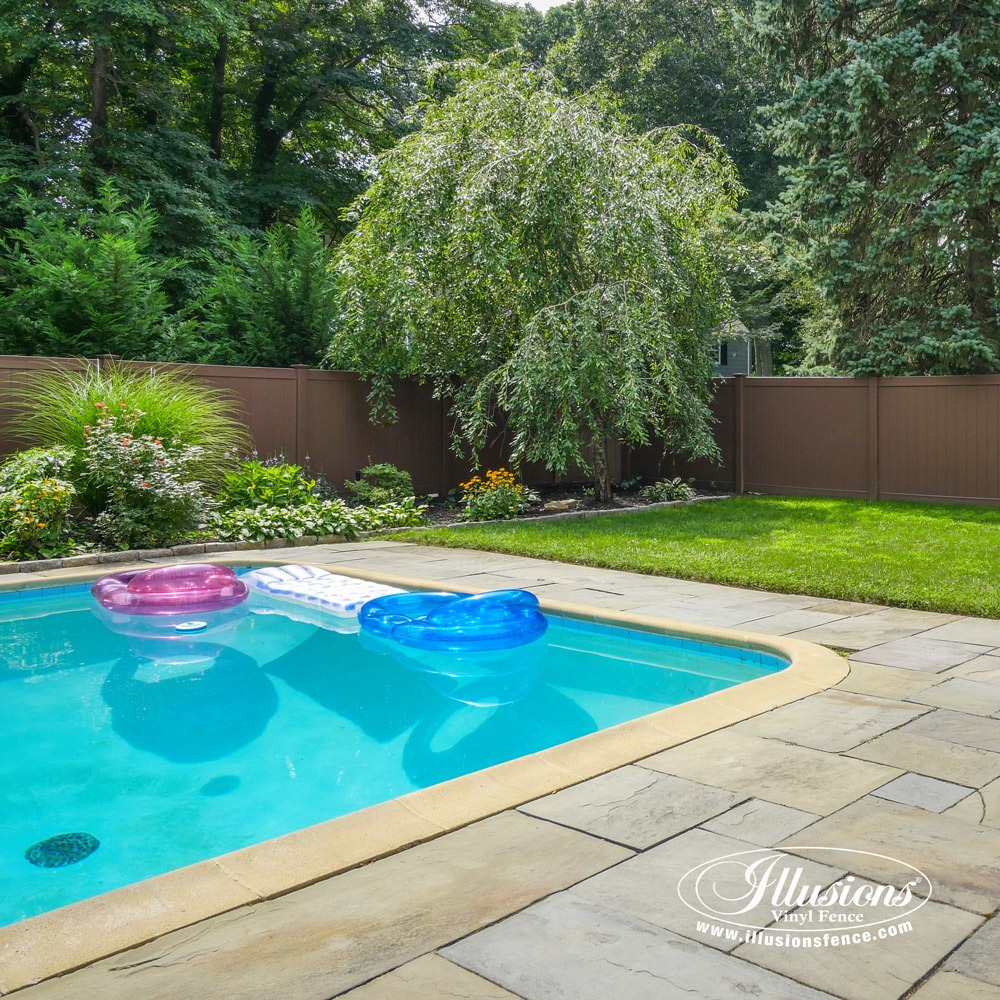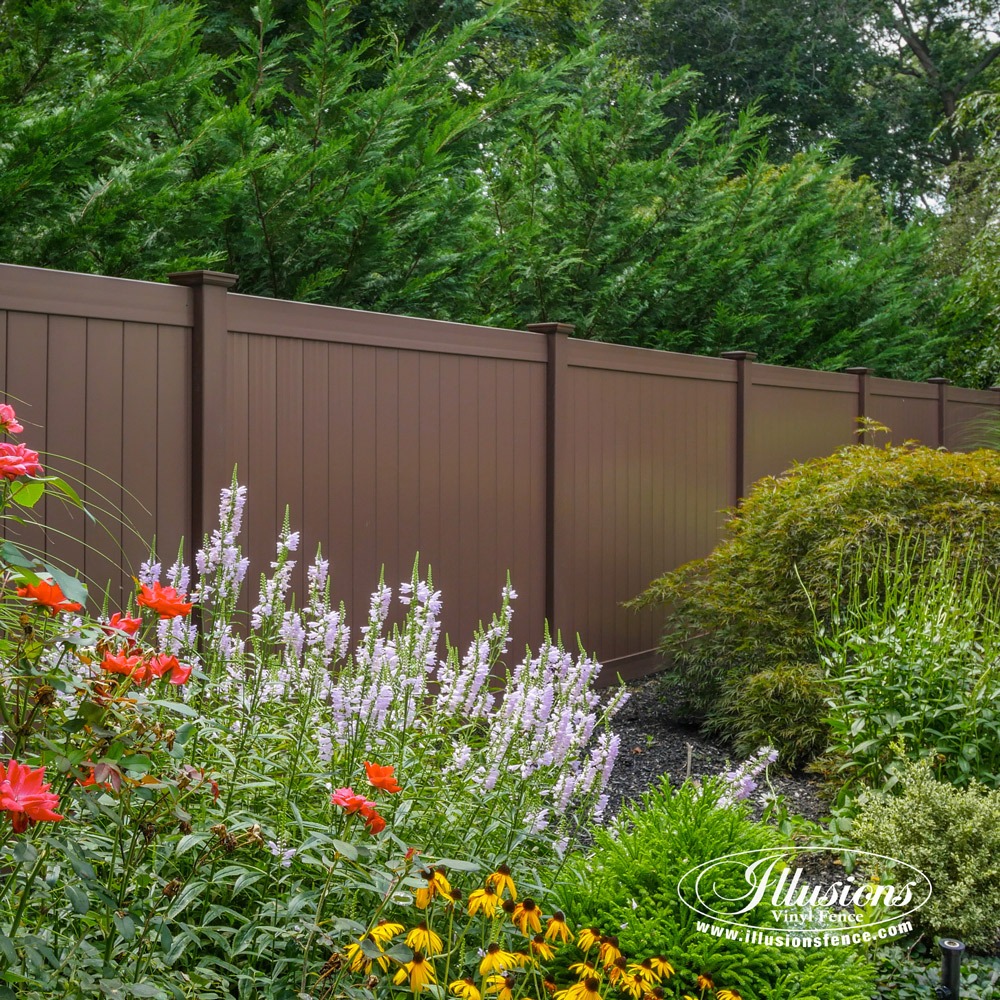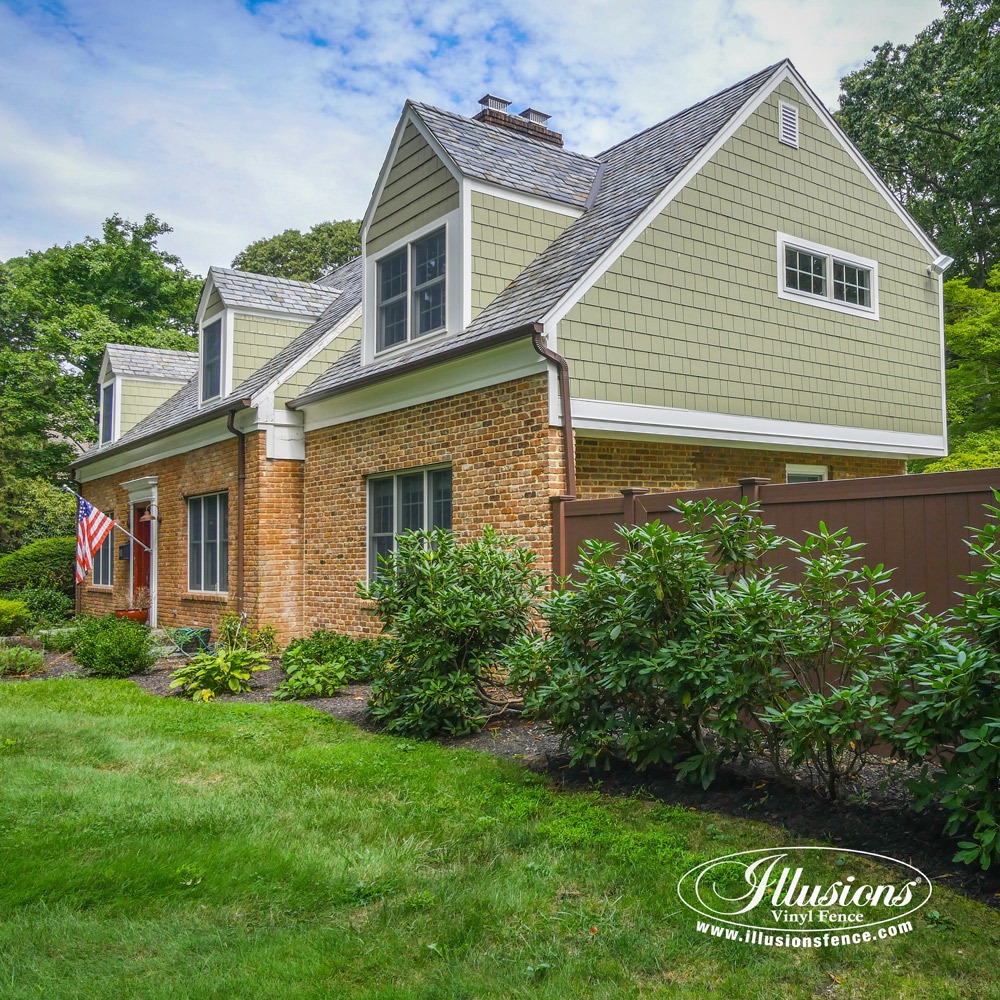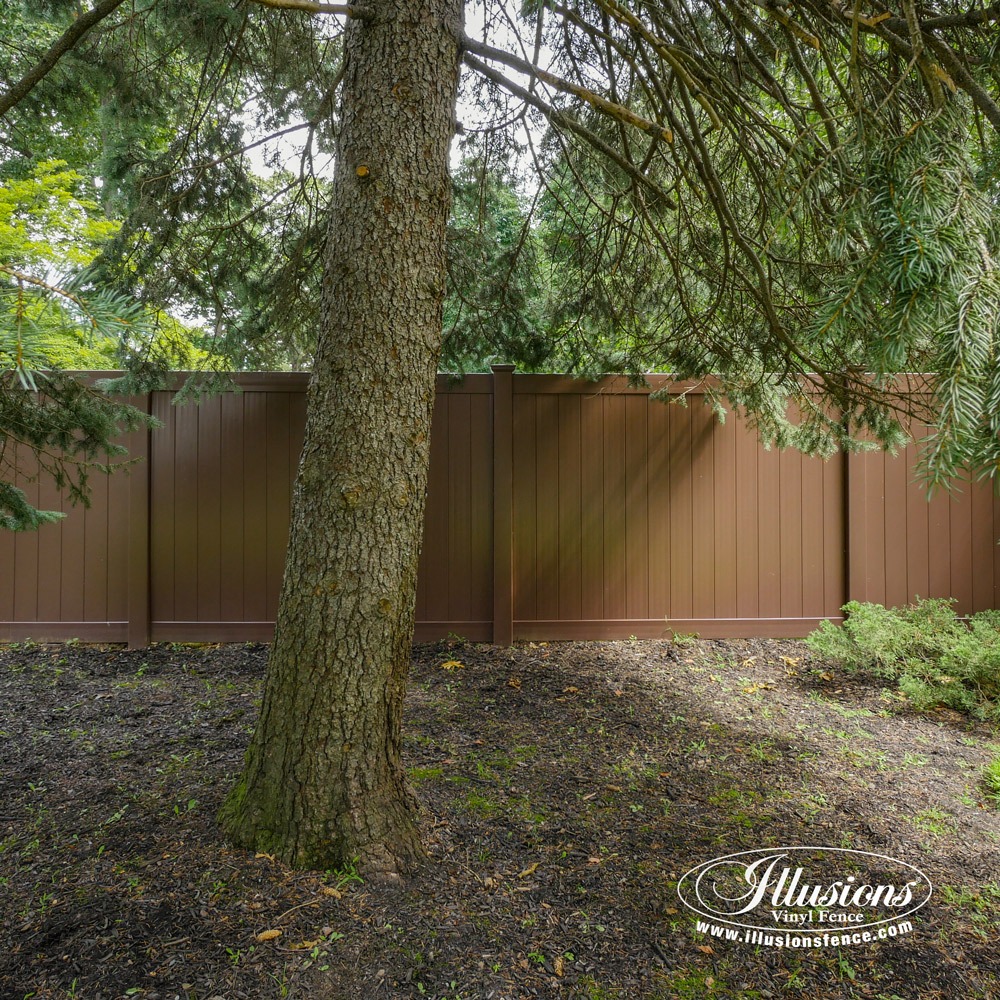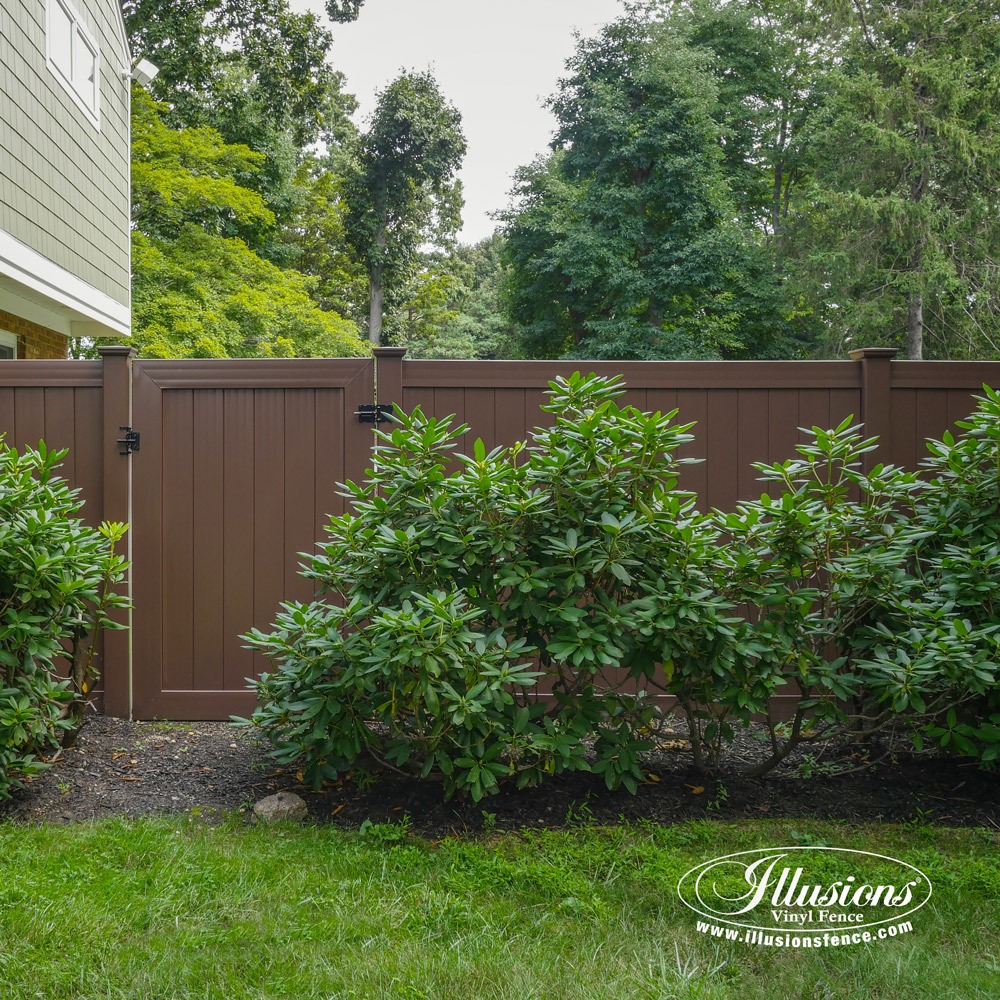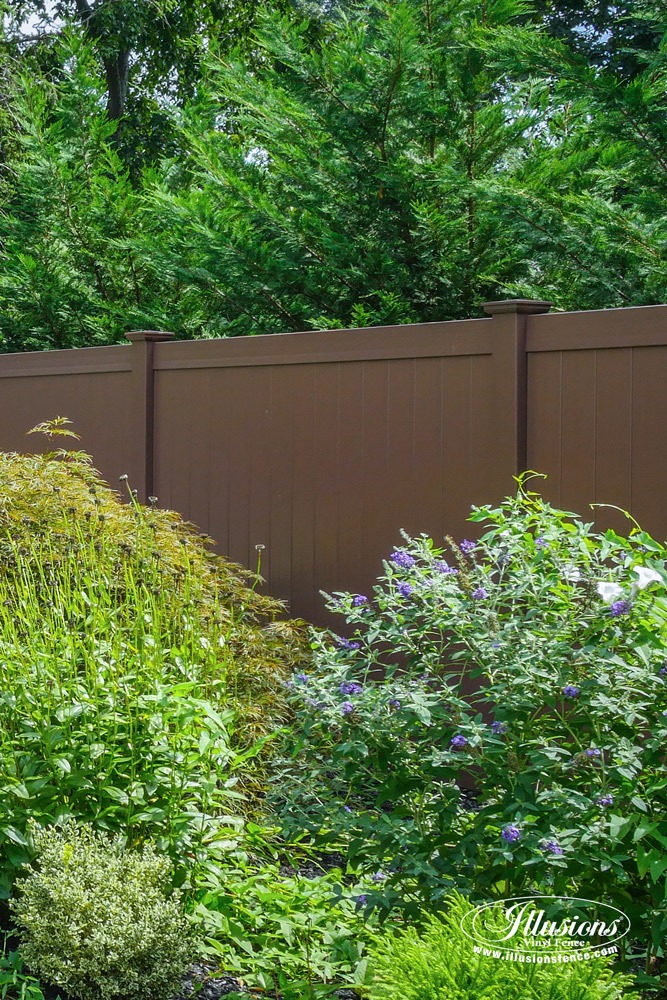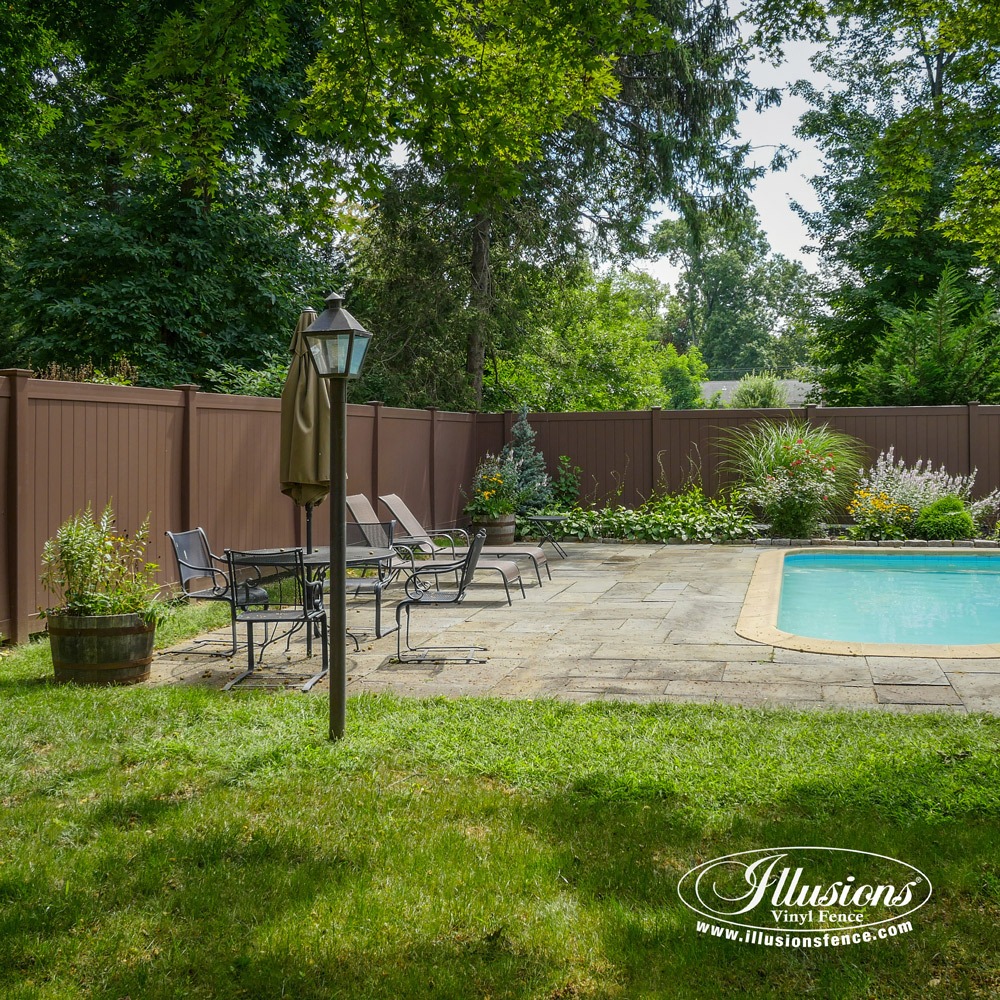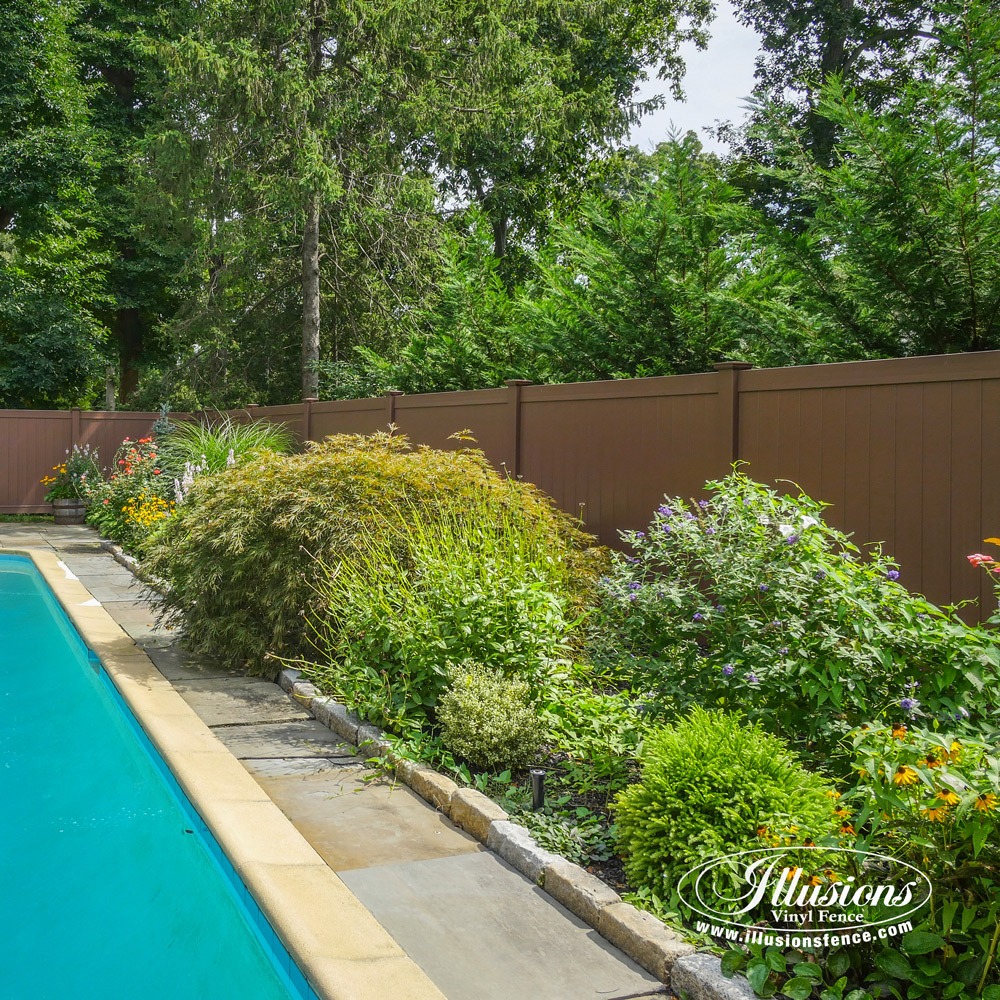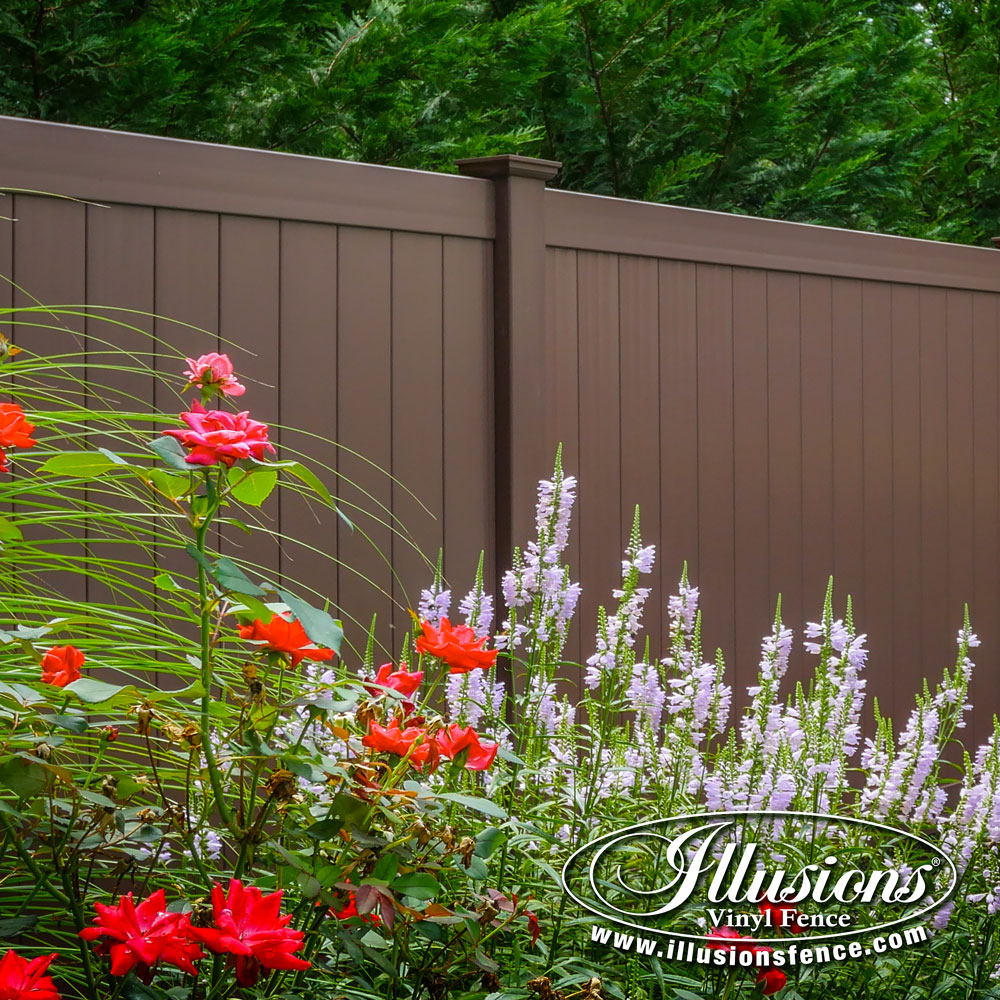 See. We told you they were awesome brown fence pics.
🙂